真正的君子

The True Gentleman

常言道:君子有所為,有所不為。心胸寬廣、行事光明磊落、敢做敢當、懺悔己過、感恩圖報、改過遷善,等等。這些謂為君子所為。喜射暗箭、胡做非為、不明事理、恩將仇報、過河拆橋、癲三倒四、明知故犯、棄善從惡,等等。這些謂為君子不為。一件事情還沒弄清楚,道聽途說、人雲亦雲、以外貌取人、先入為主⋯⋯這樣也非佛弟子、君子所為。信因果明因果是我們佛弟子及君子行事之準則。這點不可不知啊!

親愛的諸位大德,請靜下心來仔細想:當今世上,有誰能天天筆耕,寫書兩百四十多本(仍然在寫),發願粉身碎骨渡眾生,且最後一位成佛、天天修法從無一日間斷、每星期六上法座,主持法會及佛法開示、法會後還為世界各地萬千佛弟子摩頂,等等。吾的根本傳承上師,南無蓮生活佛,就是一位如此真修行,真行願的真正的活佛。祂是吾心中不折不扣,真正的君子。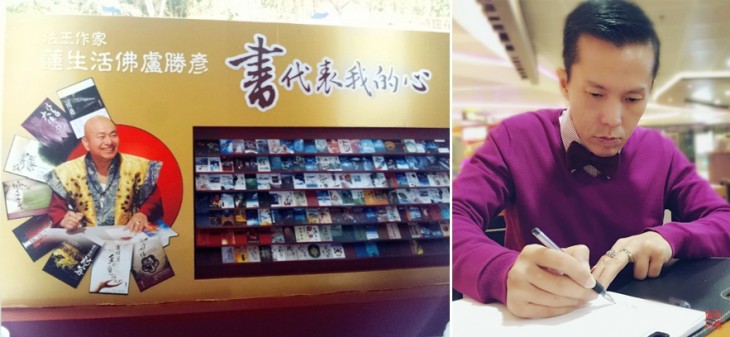 As the saying goes "A gentleman should conduct himself in honourable ways." Having an encompassing heart, be perfectly open and above board in his actions, being courageous and taking responsibility for his deeds and repent for his misdeeds, being grateful and seek to repay the kindness, being genuine in changing oneself for the better, etc. These are honourable conducts model of a true gentleman, a man of noble character.
On the other hand, traits like stabbing another in his back, committing misdeeds, being unreasonable, repaying kindness with vengeance, being an ingrate to your benefactors, distorting the truth, transgress willfully, choosing the path of evil over good etc, are not exemplary of a true gentleman. Similarly, if you form an opinion without investigating the facts, relying on hearsay, following the herd despite its flaws, judging something by appearance and having preconceived notions, such behaviour are not desirable for a Buddhist and a true gentleman. To believe and understand the Law of Karma is a code of conduct for all Buddhists and true gentlemen. This is something we must all know!
To all beloved and virtuous readers, please still your heart and ponder deeply on this: in this current era, who can keep writing day after day, with over 240 book titles under His name (and still writing till today), and make a vow to deliver all sentient beings even if it means crushing His bones and breaking His body to pieces, before attaining Buddhahood? Who can persevere with His daily spiritual practice continuously, preside over puja ceremonies and give Dharma sermons every Saturday, and make the extra effort to grant blessings on the heads of thousands of disciples from all over the world, after the puja ceremonies? My Root Guru Master, Namo Living Buddha Lian Sheng, is one true Living Buddha who truly practices and truly lives His vows. In my heart, without a single doubt, He is the perfect true gentleman.

Leave a Comment