慶生的意義

The significance of a birthday celebration

上星期日,農曆五月十八日,是吾根本上師蓮生活佛的佛誕。

我到高島屋的日本蛋糕店買了生日蛋糕,特別挑選了一個美味可口的巧克力蛋糕。 上面有各色的水果點綴,呈現在人的眼簾裏,是個豐富和希望的畫面。

當晚用餐後,我也免費為餐館内的侍應生們提供問事,與人爲善。有些問的人態度不好、誠意不足、禮貌不佳、同一樣的問題問了又問、始終半信半疑,有時問的人會給個紅包以表感恩,有時只有一聲謝謝,但既然鄒前來問,就是一個緣。只要有那麽一絲的機會傳達善的訊息,我不願、不肯也不會放棄,更藉此教導身邊迷失的青年。說了,聼不聼就是他自家的事了。

之後,再用數小時訓練學生如何介紹自己的根本上師和解說佛法。

很多人慶生無非就是吃喝玩樂,但我個人堅持在生日那天要做至少一件有意義的事,更何況是根本上師的佛辰。我自認自己無能,沒有多少資糧供養祂,而根本上師的期望是我能學以致用、利樂有情,所以我努力地以這一生的行擧功德不斷來供養祂,感恩祂的教誨。

我們的生日是媽媽的痛苦日,辛苦懷胎九個月,才在那一天把我們生出來。如果在生日那一天,只懂得慶祝自己的存在,而沒有做些增厚自己人生價值的事情,慶祝的意義何在呢?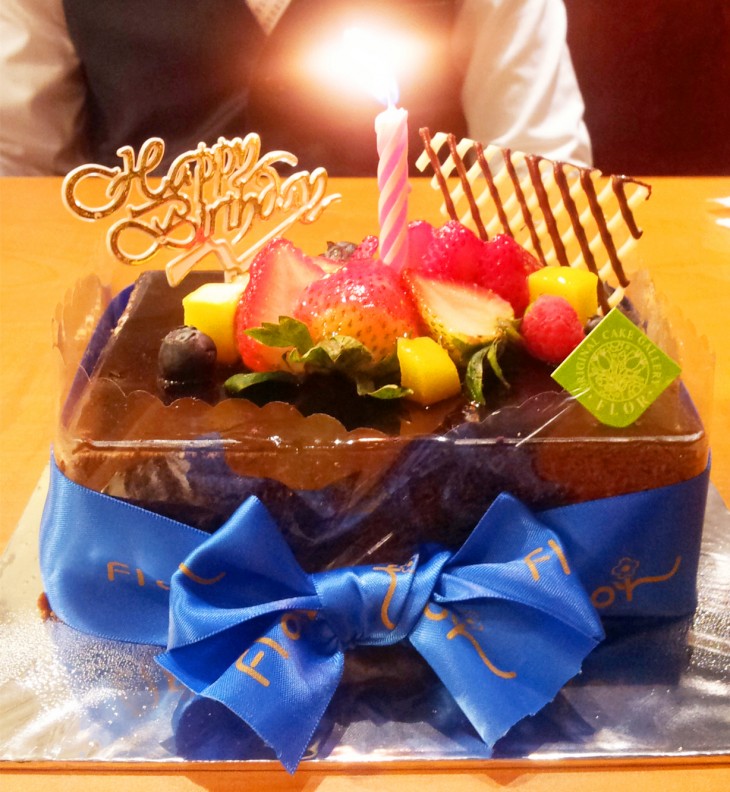 Last Sunday, the 18th Day of the 5th Lunar Month, was the birthday of my Guru Master, Grand Master Living Buddha Lian-Sheng.
I bought a birthday cake from a Japanese bakery at Takashimaya. I selected a delicious chocolate cake with a colourful assortment of fruits toppings, which convey hope and abundance to anyone who see it.
After dinner that night, I gave free consultation to the servers in the restaurant hoping to form more positive affinities. Some servers displayed poor attitude, a lack of sincerity and mannerism and kept repeating the same questions with suspicion to my given answers. Some gave me a red packet as a token of gratitude, while others left with a word of thanks. The fact that they came forward to me meant an affinity between us. As long as there is a small chance for me to propagate kindness, I do not want to miss it. I take this also as a chance to guide the lost young people around me. If they ignore my advice, it would be their own doing.
After that, I spent the next few hours teaching my students how to introduce their Grand Master and present the Dharma to others.
Typically, many people celebrate their birthdays with feasting and merry making. For my birthday, I would always intend myself to do at least one meaningful thing. Furthermore, that day carried much more significance as it was the birthday of my Guru Master! Admittedly, I do not possess much material wealth to make an offering to my Guru Master but I knew His greatest hope is for me to apply what I have learnt from Him to benefit other sentient beings. So I make a conscious effort to be very diligent in my work and with the merits generated from my endeavors, I offer to my Guru Master as my greatest present to thank Him for His relentless teachings.
The day we were born was the day our mothers underwent excruciating pain to deliver us into this world, after bearing us for 9 tough months. If the only thing we do on our birthday is self indulgence and ignore the chance to do something meaningful and add real value to our lives, what significance is there in such a celebration?

Leave a Comment