煙霧提醒

Haze Reminder

玳瑚師父溫馨提醒2月4號后,新加坡會再一次"霧鎖南洋"。煙霧很可能會重返獅城。各戶家庭可準備一瓶醋和空氣清濾器放在家中。

請回顧吾的文章,了解你們應該吃些什麽食物,來洗滌煙霧所殘留下的一種物質在你們肺、喉腔和鼻腔。

取自文章 «霧鎖南洋» 2014年9月19日:

"羅漢果、西瓜、杏仁及椰子,都能幫助抵抗「空氣不潔」時,所帶來的種種「傷害」。當然,還放空氣過濾器在家,是有必要的。停筆前吾要提醒大家,用白色口罩,又或者,白色那一面向外。切記!"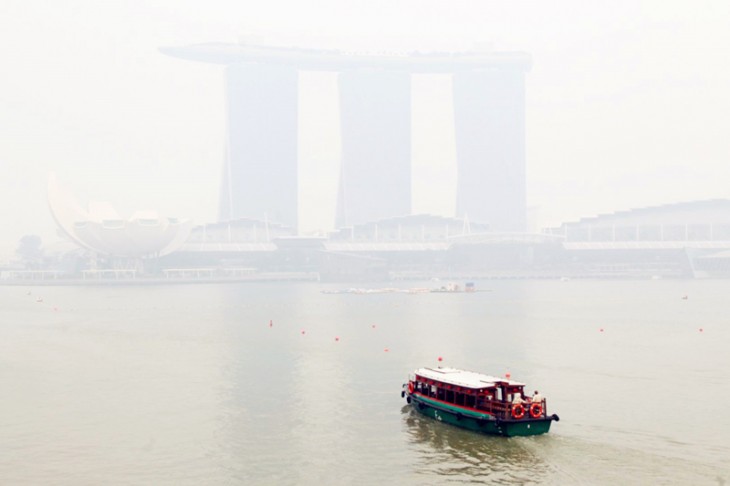 A gentle reminder from Master Dai Hu that Singapore is likely to suffer another haze after 4th Feb 2015.
Each family should prepare a bottle of vinegar and an air purifier in the house.
Please look at my past article to remind yourselves on the kind of food to consume to cleanse the pollutants from your respiratory system (lungs, throat, nose).
Extracted from past article "A Foggy Singapore", published on 19 Sept 2014 :
"Luo Han Guo (or the siraitia grosvenorii), watermelon, almond and coconut are the few foods we can consume to safeguard against the harm caused to our bodies by the polluted air. Of course, having an air purifier at home is definitely necessary. As I write my last sentence for this post, here's a reminder for everyone to wear a white-coloured face mask, or at least have the white-coloured part facing externally. Don't forget!"
Photo: Google

Leave a Comment