霧鎖南洋

A Foggy Singapore

觀天氣色是吾多年的習慣,有時在白天,有時在夜裡。其實吾不祇觀天氣色,吾也嗅察空氣中的「淨度」。坦白說,別人的觀察及嗅覺能力,吾是真的不太清楚。而吾的觀察及嗅覺能力,是多年的磨練及求證,準確程度是相當驚人的。舉個列子吧!去年吾早已向幾位弟子與學生們預言,2014甲午年及2015乙未年,本國將會有「霧鎖南洋」的「景象」。今年初從國外回來,單腳從車上踏出時,即嗅到空氣之異味,馬上知曉有霧到訪了。事實上,要過了農曆九月,本國才能擺脫「霧鎖南洋」。

羅漢果、西瓜、杏仁及椰子,都能幫助抵抗「空氣不潔」時,所帶來的種種「傷害」。當然,還放空氣過濾器在家,是有必要的。停筆前吾要提醒大家,用白色口罩,又或者,白色那一面向外。切記!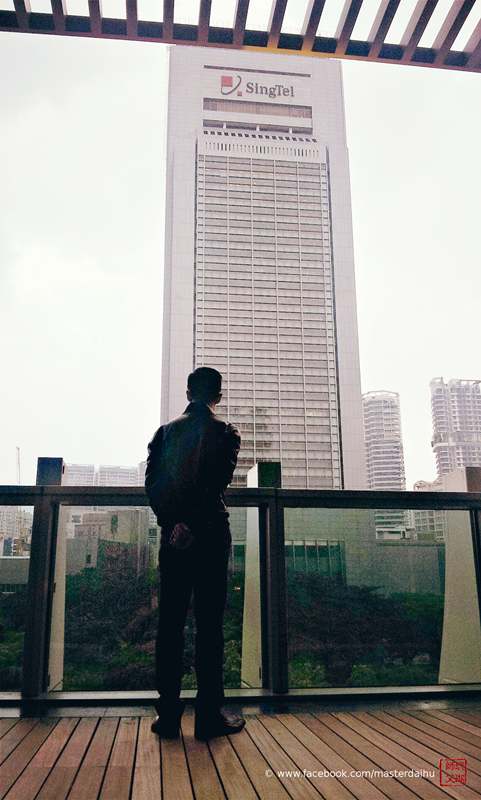 Observing the weather has been my habit for many years. Sometimes I do it in the daytime, sometimes I do it at night. In fact, not only do I observe the weather patterns, I am able to gauge the purity of the air through my sense of smell. Frankly, I do not know about the observation skills and level of acuity in the sense of smell of other people, but I had honed these 2 senses of mine over many years and has became very astonishingly accurate. Take for example, last year, I told several of my students that 2014 (Year of Wooden Horse) and 2015 (Year of Wooden Goat) would witness the haze engulfing the country. When I returned from overseas earlier this year, a strange smell greeted me as I stepped out from the car, and I immediately knew that the haze has came. We will have to wait till the 9th Lunar Month is over before our country can rid herself of this haze issue.
Luo Han Guo (or the siraitia grosvenorii), watermelon, almond and coconut are the few foods we can consume to safeguard against the harm caused to our bodies by the polluted air. Of course, having an air purifier at home is definitely necessary. As I write my last sentence for this post, here's a reminder for everyone to wear a white-coloured face mask, or at least have the white-coloured part facing externally. Don't forget!

Leave a Comment