靈魂之窗

Window to Your Soul

有一對美麗的眼眸,確實能為我們的外表,增添幾分美感。但如果眼眸祇是漂亮,卻無神,始終少了些甚麼。這一般還算是可以接受的。怕祇怕有眼疾如: 青光眼、白內障、風眼症、眼珠黑白不均勻,等等。這些眼疾也很有可能成為我們求職及結交異性朋友的障礙,一生鬱鬱寡歡。

咱們偉大的祖先早已將這門博大精深,非常非常有用的學問留給我們。這套利己利他的學問,就叫做堪輿學,其實就是深一層的地理環境學問。學堪輿不能不曉得,甚麼叫「屋如其人,人如其屋」。 要知道我們居住的屋子,和我們的身體是有非常微妙的關係的。若能理解當中的道理,你妳所面對的所有眼睛問題,將能迎刃而解。

若然你妳還是不明白,玳瑚師父祇好在這篇文章中,教導你妳,切記勿選購窗外有尖銳建築物、植物、等等的房屋。祇要你妳遵守以上的準則,最起碼,你妳已有了一大半的保障,沒有正常的視力,有如活在黑暗的世界裡,恐怖程度可想而知。有這萬金難買的學問,我們才能擁有漂亮有神的「靈魂之窗」。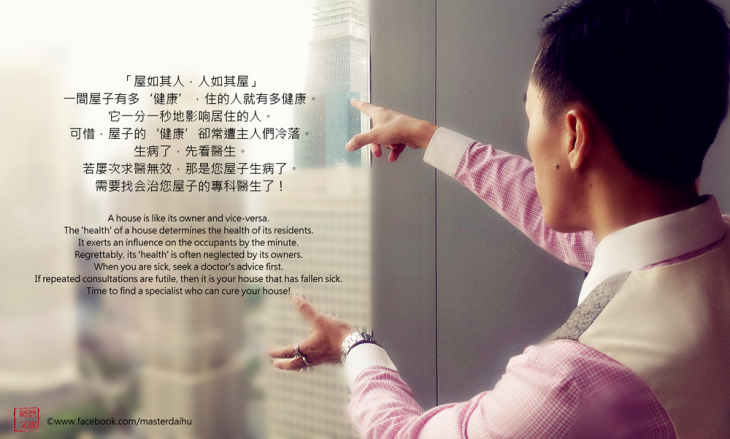 Having a pair of beautiful eyes definitely add an aesthetic pleasure to our appearance. However, if the eyes are beautiful but soulless, it will seem like something is amiss. Having said that, I believe this is still accepted generally. What we fear more will be eye ailments like glaucoma, cataracts, Graves' ophthalmology, uneven pupils and scleras etc. These eye diseases may well hinder our career prospects and chances of making friends with the opposite sex, causing us to be unhappy throughout our lives.
Our great ancestors has long passed down this vast and deep vault of extremely useful knowledge to us. This body of knowledge, capable of benefiting oneself and others, is none other than the art of Feng Shui. This art is a deeper appreciation of the landforms and environmental features around us. We cannot be ignorant of it for "the house is like its owner, and vice versa". Please be aware that the house we live in shares a very intimate and intricate relationship with our physical bodies. Once you have figured out the logic in this, the eye ailments troubling you will be solved in no time.
If you still cannot comprehend, Master Dai Hu will guide you in this article.
Remember: please do not buy a house with windows facing sharp building features or flora etc. If you follow this guideline, at the very least, the health of your eyes are insured by half. Without normal vision, akin to living in darkness, is a terrifying prospect. With the priceless knowledge of Feng Shui, we can truly have a pair of pretty and spirited "windows to our soul".

Leave a Comment