回顧元宵節茶會

Throwback to Yuanxiao Festival Tea Session

原來這個元宵節茶會真的是非常需要的。吾發現很多人仍然在等待生命中的伯樂出現。

一開講,吾便問: 每個人都想有錢,但錢從哪裏來?

現場沒有一個答案射中紅心,可見大家仍處在自己去找錢的階段,而不是錢來找妳你。

這次茶會的主題是家庭和樂及2015年各家庭成員的展望。

當中吾也教導了:

1。 爲何 功德 + 福德 = 富貴?
2。 從一間屋子看夫婦是生男或生女
3。 夫妻長長久久、白頭偕老的秘訣
4。 怎樣的屋子會讓住的人中風或患長手尾的病?
5。 屋子風水和個人名氣的微妙關係
6。 從面相如何看健康指數
7。 從孩子面相如何看出夫妻感情的端倪
8。 保持心情穩定 – 18秒數息法
9。 簡單省時的保養運動示範
等等。

吾百忙之中挪出時間,免費教導有緣人,是爲了履行吾的願,同步弘揚佛法與玄學。但吾更希望出席者們能持著認真的學習態度,好好地記下吾的教誨,珍惜有善知識指引的好緣份。

感謝各位出席茶會的粉絲們。玳瑚師父祝您早日滿願。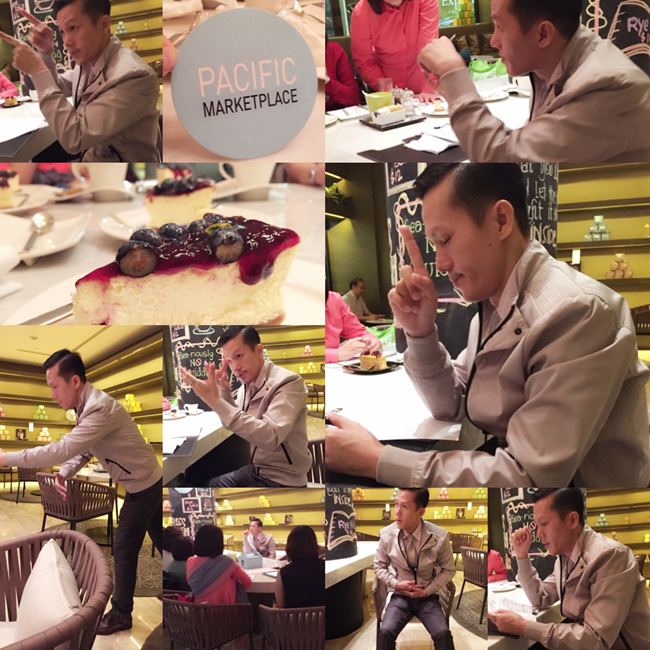 I realized that the tea session on the fifteenth day of the Lunar New Year is more of a necessity than anything else. There are still a lot of people out there waiting for their maker, the person who can transform their destiny for the better.
Right at the start of my talk, I asked, "Everybody wants to be rich, but does anyone know where is the source of this riches?". None of the participants that night hit the bull's eye with their attempts to unlock the holy grail. This goes to show that everybody is still at the stage where they have to work for the money, instead of having riches knocking on their door.
The theme of this event was on peace and harmony within the family, as well as the prospects of the individual family member for the year ahead.
On top of that, I expounded on the following additional topics:
1. Why do merits and fortune equate wealth and prosperity?
2. How do know if an expectant couple will bore a boy or a girl, just by looking at their home
3. What is the secret to a long-lasting marriage?
4. What kind of house will increase the likelihood of its occupant having a stroke or debilitating illnesses?
5. What is the intricate link between the Feng Shui of your house and your personal fame?
6. How do we tell your health index by reading your face?
7. How can you tell the state of a couple's relationship by reading the face of their child or children?
8. How to maintain a inner state of calm by using the 18-second breathing technique
9. A simple and quick way of health maintenance exercise
And many more.
I took time out amidst my busy schedule and imparted these knowledge at no cost, to those who share an affinity with me. While I am doing all these to fulfil my life-time wish of propagating the Dharma and Chinese Metaphysics at the same time, I hope even more that the participants will adopt a serious learning attitude and remember my teachings. Treasure this rare and fortuitous affinity of meeting a learned teacher that can show you the Light.
I thank you all, my beloved readers and fans, for attending this event. And I wish that everyone may have their wishes fulfilled, in the days to come.

Leave a Comment