戒定慧

The Three Endeavours of Moral Discipline, Meditation and Wisdom

不如意十之八九,
人生痛苦也很久,
且莫因此去喝酒,
酒亂情謎禍更久。

戒定慧是所有修學佛法的佛弟子,都應懂應修的。它稱為三無漏學,是絕對的對的。為什麼呢?因為有漏必墮。這墮字是指六道輪迴,更慘的是三惡道求出無期。慎之,慎之。

在吾佛法、玄學利生的若干年裡,肯定有不少男男女女向吾吐苦水,不是口水啊!雖然有「文化」的人不多,但也不至於如此。哈!哈!哈!在她他們忘我的傾訴下,也忘了吾有一定的功課與工作。吾感恩所有向吾傾訴的男女有情,因為她他們的故事,多少也豐富了吾的閱歷,讓吾能夠說及寫給妳你們聽與看,從中警醒妳你們。

有位妙齡女郎向吾坦白,說她另有新歡。吾也直接的訓她。訓她的原固有二,「犯戒」以及根本無理由。男女拜堂成親,註冊結婚,就是婚姻上的「戒律」。維持兩人婚姻生活就是「戒律」。不能因寂寞就只聽新人笑,不知舊人哭。吾的一位弟子,也因寂寞上網和很多穿泳裝的女子玩遊戲,出國公幹也和一位女子玩曖昧。吾屢勸他始終一意孤行。其實他早已叛離我。他本身早已被金剛神警罰,吾也告知他,甚至特別為他放寬戒條,救他出極苦惡道。看來吾是過於天真。沒有實修戒、定、慧的人,又如何生起真實感恩的心呢?天堂有路你不走,地獄無門你卻闖進去。

戒定慧乃佛陀聖教之正法,離苦得樂在其中,吾習之,果然真實不虛。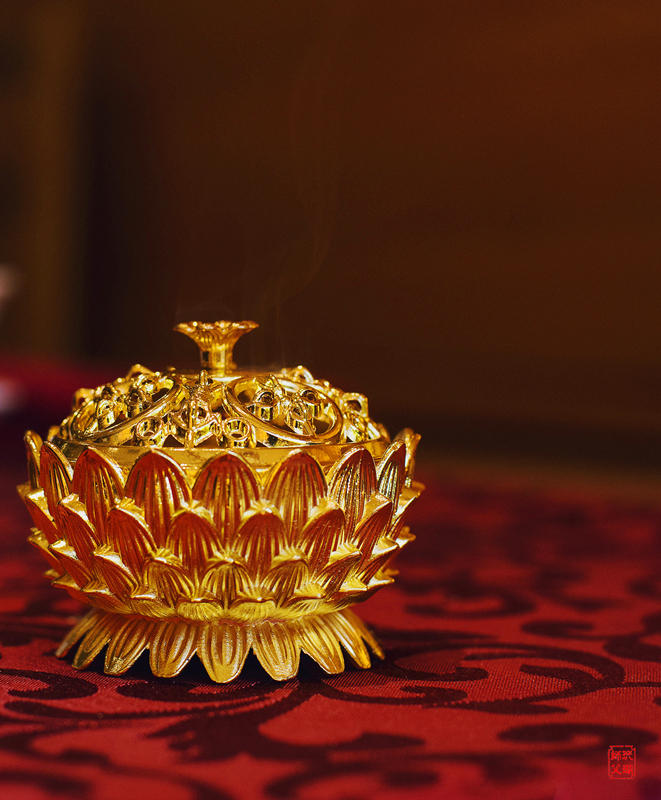 There are more sufferings than joy,
Life's sufferings and miseries seem endless,
But do not indulge in alcohol over your sufferings,
For the consequences will prolong your woes.
The Three Endeavours of Moral Discipline, Meditation and Wisdom is a definite path which all Buddhists must understand, walk and cultivate. Why is that so? Because any of the three endeavours gone missing would result in your own fall and decline. By 'fall', I meant falling into samsara, the never ending cycle of rebirth in the 6 realms of existence, and, more tragically, sufferings in the three lower realms with no end in sight. Beware, beware.
In my countless years of helping sentient beings through the application of Dharma and Chinese Metaphysics, there were countless men and women who 'spat', not their saliva, but their bitterness at me. Ha! Ha! Ha! In the midst of pouring their woes to me, they might have forgotten that I have my own chores and work to do. Nonetheless, I am grateful for those who shared their troubles with me, for I had gained new insights and perspectives through their stories, and in turn able to present them to you in my articles and advice to raise your awareness.
There was a young lady who confided in me that she had fallen for someone else. I chided her for the fact that she had flouted the precepts and her wrong sense of logic. When a couple ties the knot and register their union, they have to adhere to their marriage precept. Maintaining their marriage life is also a precept. Loneliness is not a good reason for you to seek the company of another. I had a disciple who once, out of loneliness, befriended scantily cladded ladies on Facebook games. He flirted with another lady while on working trips overseas. I advised him multiple times but my advice was not heeded. Actually, he had already left me. He was punished by the Dharma Protector and I pointed it out to him. I had even bent my rules to save him from being condemned to the evil realms. It seemed that I had been too naive. A person like him who does not cultivate the three endeavours of moral discipline, meditation and wisdom will never have the sense of gratitude. As the saying goes, "The path to Heavens beckons, yet you chose to intrude the doors of Hades."
The Three Endeavours of Moral Discipline, Meditation and Wisdom is a sacred teaching of the Buddha. One that will free us from sufferings and achieve eternal bliss. I have walked on the path and how true it is indeed.

Leave a Comment