威風八面

The Power of Authority from Eight Directions

在家中,身為一家之主的你,妻子與孩子們都不聽你使喚,那是為甚麼? 那是因為你不懂也不會「威風八面」。在職場上,身為上司的你妳,下屬個個都不聽你妳的使喚,那又為何固?這也是因為,你妳不懂也不會「威風八面」。當然,「威風八面」也不祇是以上的兩種領域須要,在其他領域,在在都須要「威風八面」的。

不是說你妳有了「威風八面」,每個人見到你妳,就怕你妳或離你妳遠遠的。不是這樣的。如果是這樣,擁有「威風八面」,好像不太好。「威風八面」是讓所有人都尊敬你妳,你妳所說的,你妳所做的,大多數的人都會信受奉行,使整件事、整個工作能夠更有效率地完成。「威風八面」也能夠阻止錯誤的行為「誕生」,使悲劇不發生。

八卦的八個方位,代表一個家庭的所有成員,這是所有真懂堪嶼的人,知之甚詳的。八卦的八個方位所含藏的,真是豐富異常,你妳若學會,那是非常不得了的,一生受用無窮。不是祇有書中有黃金屋,八卦當中更有。寫到此,不可不讚嘆我們祖先偉大的智慧。

倘若你妳有前段文章的問題,不妨邀請有德有能力的堪輿師父,到你妳的居家,為你妳解除長期的苦惱,從此安枕無憂,何樂不為。何苦去忍受這種可以化解的苦惱呢?要知道,這種苦惱會使你妳「內部失調」後影響你妳身心兩部啊!

吾的有些客人及學生,曾碰過前章所述之的問題,吾在為他她們勘查陽宅地理,或批八字的當兒,運用八卦學理,一一化解他她們之前所面對的「障礙」。如今他她們已春風滿面,見到吾說起話來,「威風陣陣」。果真他她們已得到「威風八面」。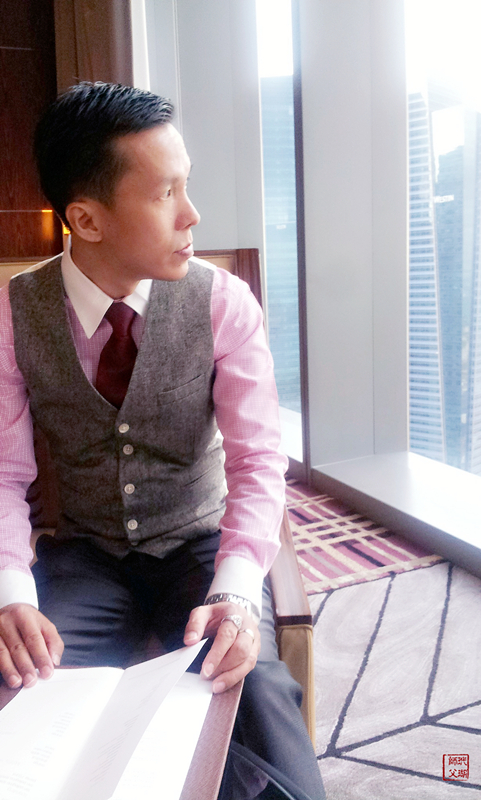 As the head of the household, why are your wife and children not respecting your opinions? That is because you have no knowledge of the "Power of Authority from Eight Directions". At work, why do your subordinates not follow your instructions? Again, it is because of the same reason. Of course, besides the above 2 aspects (family and work) of your life, you definitely requires the "Power of Authority from Eight Directions" in other areas as well.
Having this "Power of Authority from Eight Directions" does not mean that everyone whom you met will cower in fear or dare not come close to you. It does not work like this. If it does, having this Power may not be too good a thing. Instead, this Power will enable you to command the respect of the people around you, and gain approval and support from the majority for the things that you say or do. This will certainly make you more effective and efficient at work. In addition, having this Power helps to prevent mistakes and tragedies from occurring.
The eight directions on the Eight Trigrams represent every single member in your family. Only people who truly know the art of geomancy will possess this knowledge and the details. The insights gained from these eight directions are truly rich and inexplicable. Should you have mastery over this, it will be amazing and will serve you your entire life. It is not only through books that one can find wealth, but in the Eight Trigrams as well! At this point of writing, I am in absolute awe of the powerful wisdom our forefathers have.
Should you encounter similar issues as described in the first paragraph of this article, consider engaging a Feng Shui Master of high morals and equal capability to do an audit of your home. It will be a joy to finally be able to resolve long standing worries and sleep peacefully. Why will you want to continue suffering from issues that can be eradicated? You must know that prolonged worrying will cause imbalances in your physical body, in addition to the mental stress that you are already carrying!
A few of my clients and students had similar issues and I helped them through their difficulties and obstacles with my knowledge of the Eight Trigrams, during the course of a Feng Shui audit or a Birth Chart Analysis. Now, these same folks have joy written all over their faces, and speak with more authority in their mannerisms when we meet. them. Indeed, they now possess the "Power of Authority from Eight Directions".

Leave a Comment