妳你輸的是妳你自己

The Only Loser Is Yourself

     一種米真的養百種人。吾至今偶爾還是會碰見「新新人類」。這些「新新人類」在思想上、作風上、言語上及處事待人上,都是「新新」的。有些是怕被人取笑、有些是近墨而黑、有些本來就「新新」、有些則是…。吾本身是包容她他們的,但在「新新」與「舊舊」之間,吾還是選擇「舊舊」。
「新新人類」損人損己的價值觀
     「新新人類」新新的價值觀裡,總把人類最初、最純的倫常給歪曲了。而這一歪曲,多少溫馨的家庭變成不溫馨,社會的秩序更加不穩定。世風日下,道德祥和之氣,已處在下風。這樣的一種現象,全人類將自取滅亡。自私自利的妳你,怎麼還助長這種歪風來傷害自己及妳你們周遭的人呢?
       吾曾在三更半夜裡,處理幾宗面臨破裂的家庭,婚姻及感情。在此再感謝那些當事人對於玳瑚師父的信任,夜幕低垂時,還給於吾「工作」。現在妳你們應當明白為何吾身材那麼苗條了吧!情侶吵架,夫妻意見不合,越演越激烈,彼此都不肯第一時間認錯及道歉。結局不是分手、分居或離婚,就是雙方之間產生一條縫。不及時修補就等著成雙飛燕囉!
沒有價值的面子問題
     可以說,這些人都敗在、輸在、死在,自己的思想裡. 因她他們皆把面子及一個「我」字,看得比什麼都大,最終將自己推進,永遠痛苦、無助及絕望的深淵裡,求出無期。一失足成千古恨,悲哉啊!悲哉!
       原本大好的人生、幸福、快樂與自在,就因一個不值錢的面子及「我」字而斷送掉。妳你輸的是妳你自己啊!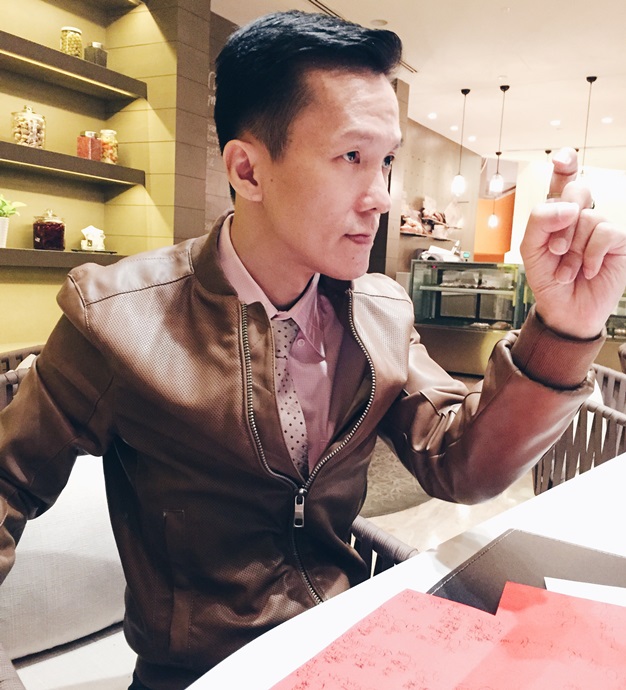 As the Chinese saying goes, "The same rice grain raises a hundred genres of human beings." Indeed, it takes all sorts to make a world. Till date, I sometime do encounter the "alternative" group of people who possess unconventional mindset, behaviour, speech and way of handling inter-personal relationships. Some are like that due to fear of being ridiculed, while others are being influenced by the company they keep. Some are born with such a nature and there are those who are…I am able to tolerate them with compassion, but given a choice, I would prefer the conventional type of folks.
The Harmful Values of the New Generation
These people of the alternative kind have radically different values that often reduced what was originally pure and moral of humanity into something twisted and warped. Because of this, many loving families have lost their warmth and comfort and the order of our society is getting unstable. The moral and peaceful societal norms are degenerating with each passing day. With such phenomenon, mankind is self destructing. How could the selfish you continue to encourage such warped culture and bring harm to yourself and the people around you?
I had, in the middle of the night, handled a few cases of families, marriage and relationships that were on the verge of breaking up. I would like to thank those involved for the trust they gave me, as well as the "assignments" in the wee hours. I am sure now you would have understood the reason for my trim figure! Quarrels between lovers, married couples not seeing eye to eye, as these tiffs become more intense, and not one party is willing admit that he or she is wrong and apologize, the ending is often a break-up, separation or divorce. If not, it will create a crack between them in the relationship and, when not mended in time, would surely lead to an eventual separation.
The Biggest Problem Of Worthless Pride
You could say that these people are self-destroyed by their own mentality. They are consumed by their pride and self-attachment and ultimately paid the price: an abyss of eternal sufferings, helplessness and hopelessness, with no chance of salvation. A missed step results in eternal regrets. How sad!
You could have a great life with bliss, happiness and freedom from suffering, if not for the worthless pride and self-attachment that you grasp on so tightly. In the end, you lose to your own self!

Leave a Comment