另類的"護身符"

The Alternative "Talisman"

以前要半退隱時,有位女客人知道后,說要和我簽下15年的合約,因爲擔心會找不到我。 這樣的要求還是頭一遭!

前陣子,與她和她的先生用晚餐時,她與我們分享了一件很奇妙的事情。

也不知道爲什麽,她將吾多年前給她的名片放在她的手機套里。

有一次,她遺失了手機。但隔天,很奇跡般地獲回手機。

幾個月后,她又遺失了手機。播電給自己的號碼時,有接通但沒人接聽。後來,就關機了。連續如此四天了,她心想,完了,這一次不可能找回手機了。

到了第五天,她先生在國外公幹時,接到一通電話。打來的竟然是找到他太太手機的人!對方說不知如何聯絡手機的主人,從手機裏的電話簿尋找手機主人的至親,於是就冒昧地播電給她的先生。

手機失而復得,女客人驚喜万分。後來,她換了手機殼,仍然將吾的名片塞在殼裏。她堅信是吾的名片庇佑她,讓她有驚無險,免了破財之災。据她所說,已經三次了。以前沒有放吾的名片的手機不見了都無法尋回。

吾是第一次聼到這樣的事。自己的名片被塞在一個'永不見天日'的地方,也能夠發揮這樣的力量的話,吾想應該也算是一件樂事吧!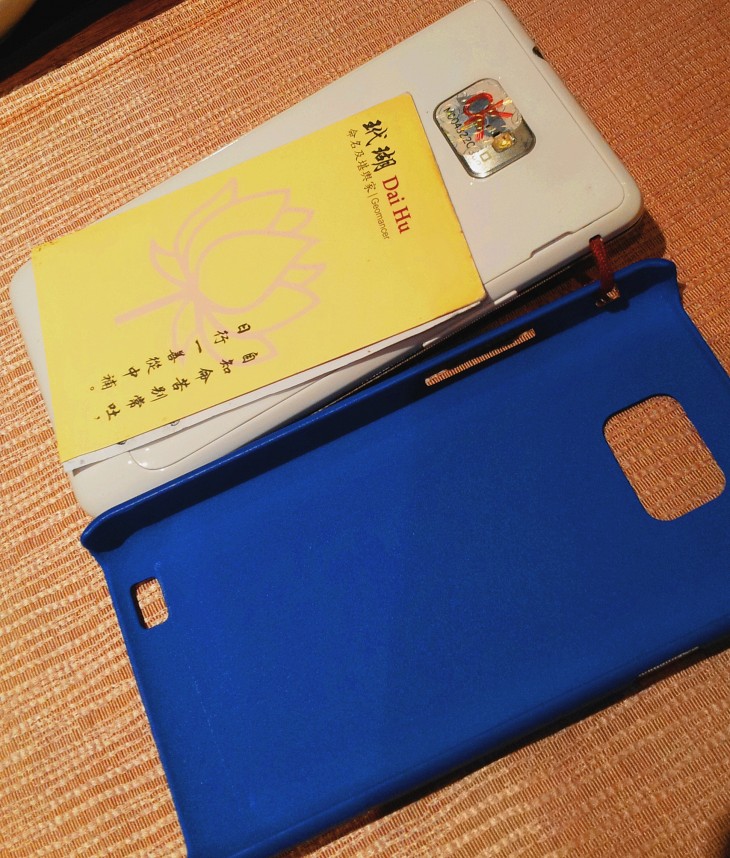 When I was in semi-retreat previously, a female client wanted to sign a 15-year service contract with me in case I disappeared upon retirement. This request was definitely the first of its kind!
We had dinner together some time back and she shared an interesting incident with me.
For some reason unknown even to herself, she kept my name card from many years back in her handphone flip cover. Once, she lost her phone but miraculously got it back the next day.
A few months later, she lost her phone again! When she dialed her own number, there was a ringing tone but no one answered. The phone went dead on subsequent tries. After trying for 4 days, she thought it was a lost cause and never was she to see her phone again.
On the fifth day, her husband received a call while on a overseas work trip. The caller found the missing hand phone belonging to her! The caller had no idea how to contact the owner but to take the liberty to call one of the relations listed in the phone contacts.
My client was thrilled with delight when she heard the good news. She made sure my name card was still kept in the phone casing when she subsequently changed a new one. She firmly believed it was my name card that blessed and prevented the misfortune of losing her phone for the past 3 occasions. Before that, she had never manage to recover her lost phones.
This was the first time I heard of such 'miracles'. Well, I guess I should be happy nonetheless that my name card, despite being hidden away and 'never to see the light of day', could create this little miracle!

Leave a Comment