客人見證: 2015年乙未年的春節預言

Testimonial : 2015 CNY Predictions For the Year of the Wood Goat
文:廖文豪 先生  Written by: Mr James Liaw Boon How
以下是我對玳瑚師父在2015年春節餐會裡,準確無比的預言見證。
看著玳瑚師父所預言的事件在去年一件一件地發生,覺得太神奇了,讓我對師父的能力嘆為觀止。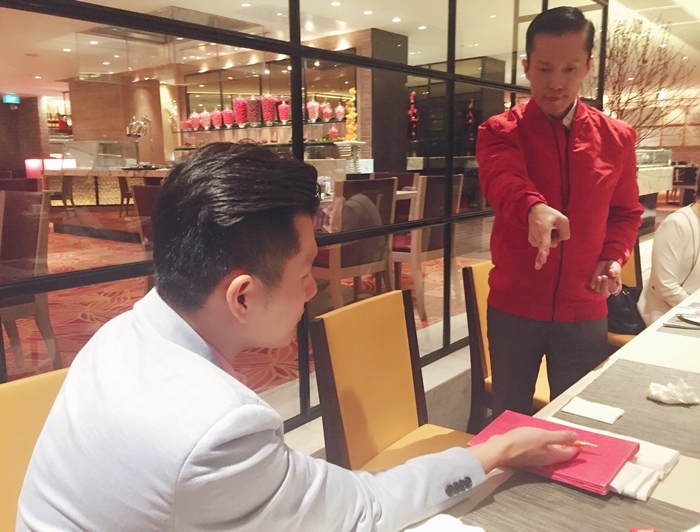 我如何認識玳瑚師父
緣份讓我從一位新航的前同事那兒,認識到玳瑚師父。與同期受訓的女同事,Kelly,聊天時,她向我透露有玳瑚師父這號人物的存在。
我開始瀏覽師父的網站和閱讀一些他的文章, 想在與他有任何互動前,更了解他。這過程持續了幾年。只要師父有新的文章上載,我一定會去閱讀。不久後,師父設立了自己的臉書專頁。從那時起,我就一直關注著,因為師父的每一篇文章都豐富了我的人生。
2015年春節餐會上的世界預言,一一應驗
終於,在2015年,師父在他的臉書專頁發出公告,邀請他的讀者粉絲們一同在乙未年的大年初三聚餐。我們有幸能夠參與,也親眼見證了玳瑚師父的博學多聞及能力。
玳瑚師父出自於關心,無私地告誡大家必須避開世界的某些區域,尤其是南方地帶,名稱有「南」字的地方,以及位與新加坡南方的國家。師父也警惕我們不要去歐洲旅行,尤其是倫敦及巴黎。
原因是,在中東國家不斷鬧事的那一個恐怖組織,將會在歐洲國家進行恐襲。果然,巴黎在2015年遭到伊拉克和沙姆伊斯蘭國(ISIS)的恐怖攻擊圍困。
玳瑚師父也預測到在2015年會有一種新的病菌出現,並且會爆發瘟疫。可能是巧合,但也可能不是,在南美洲真的發現了茲卡病毒。
聽取師父的建議,我們生活改善了!
師父說那一年不要南下。我們有意去雅加達,而雅加達就是在新加坡南方的地方。我們向師父表達了我們的擔憂。師父叫我們安心地在農曆新年時去,但在農曆新年之後,就別去了。
果然,我們在下半年又去了一趟雅加達,遇到諸多不順。我身體有恙,一歲多的幼兒也得了肚子痛和感冒。我和家人到城裡,欲參加太太祖母的八十大壽,但因為我服錯了藥物,吃了高藥量的助眠藥,昏昏欲睡,差點兒就錯過了壽宴。
還有,如果大家還記得,印尼在2016年年頭(乙未年年底)也遭受恐怖炸彈攻擊。
以上的事件在2015年裡陸續地發生,而師父在2015年的年頭已和我們分享了他的預言。這證明了師父的精準,除非……師父是幕後黑手之一。
至於我本身而言,師父也指點我們一家幾項重點,比如把我的頭髮留長些,換個俐落的髮型,把頭髮全部往後梳。我發現,採納師父的建議後,很多事情變得更順遂了。
相反的,師父奉勸我的太太,應該把她那頭長髮剪短。 太太照做後,自己也感覺到有所不同。她的脾氣比較穩定,我也察覺她的生活比較順利,及很多事情幾乎即刻就有頭緒了。
最後,師父建議我們把幼兒的頭髮屑得很短,他才會乖巧聽話。的確,我們真的比較能管得住孩子。我們曾把孩子的頭髮留長一點,讓他看起來更可愛,但是後果卻不堪設想。
能夠認識一位真正的師父,真的是緣份,及可能我們的善報。我覺得自己很幸運,能夠得到師父的加持和指點,過更美滿的人生。師父一直都在鼓勵人類遵守佛陀的法教,及為自己和家人積善因。
我真心希望能夠吸取師父的知識,通過修行讓自己變成一個更優秀的人。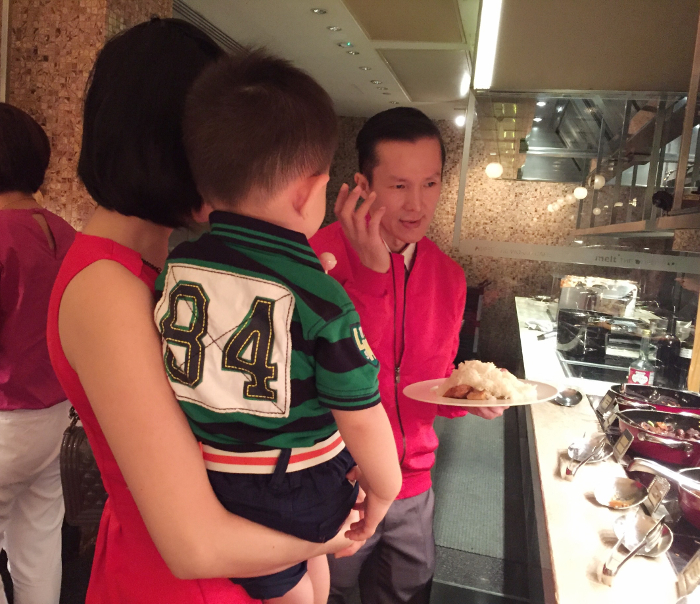 I am writing as follow, in recognition of Master Dai Hu's unerring predictions of the 2015 world events, as shared during the Lunar New Year dinner last year.
It is truly amazing as Master Dai Hu's predictions unfolded event by event through the year, it left me in awe of Master's prowess.
How I got to know Master Dai Hu
It is through fate that I was introduced to Master Dai Hu through an ex-colleague from Singapore Airlines. I was chatting with Kelly, my batch girl from the airline and she connected me to Master Dai Hu – in this case, I am referring to her sharing about Master's existence.
I started to look through Master's website and some of his articles as a form of research before any form of engagement. And this process went on for a few years, reading Master's articles whenever he posted any on his online portal. And shortly after, Master has his own Facebook Account which I have since followed closely as his articles are enriching.
Master's 2015 CNY predictions came true in succession!
Finally, in 2015, Master has an open invitation on his Facebook account to his followers to gather for a Lunar New Year dinner on the third day of the Year of the Wooden Goat. We are truly blessed to be able to attend the dinner and eventually witness Master's Dai Hu prowess and knowledge.
Master Dai Hu has unselfishly shared to all his followers out of concern and care to avoid certain geographical areas, particularly anywhere South or bearing the word South (Also geographically south of Singapore). Master advised to avoid travelling to Europe, and specifically pointed out cities such as Paris and London.
The reason to avoid such places include possible extremists activities carried out in the European cities and assimilated by the same group of attackers that has been stirring much troubles in the Middle East. Truly, Paris was under siege by the ISIS in 2015.
Master Dai Hu also predicted a new epidemic and a possible evolution of a new form of virus in 2015. It may be through coincidence, or not, that the Zika virus was detected in South America continent.
Our lives improved after heeding Master's recommendations
We shared with Master our concerns about his predictions about travelling to Jakarta, as it is located in the Southern region of Singapore geographically. Master assured us that it is safe to travel during the Lunar New Year but to avoid after the Lunar New Year.
Truly, we made another trip in the later part of the year and things did not went very well – I was not feeling my best and my 1 year plus old toddler suffered from ailments such as tummy ache and also flu. I was in the city with my family to attend my spouse's grandma 80th birthday celebration but I almost missed the dinner, due to consumption of the wrong medication. That caused me to be drowsy. (It was a high dosage sleeping aid)
And if we all remember clearly, Indonesia suffered a bomb blast in early 2016 (late part of Wood Goat year).
The events unfolded through 2015 and the predictions were shared in Jan 2015 – it just proves Master Dai Hu's accuracy unless he has a part in the plot.
On a personal note, Master Dai Hu also advised some key points for my family such as keeping longer hair for myself and donning a sleek hairstyle, having it all combed backwards. I noticed things went smoothly for me personally after heeding his advice.
On the contrary, my spouse was advised to crop her long hair which she has also followed. She also personally felt the changes with the new hairstyle, having a more stable temperament. I also noticed things began to flow smoothly and falling in place quite instantly.
Lastly, Master advised us to keep the toddler's hair very short in order for him to be obedient. It is very true that we have better control of him. We tried to keep his hair slightly longer to look "cuter", but the effects were really undesirable.
It is really through fate and perhaps good karma to be connected to a true Master. I feel truly blessed to have Master's blessings and advice appended to lead a better life. Master only encourages all mankind to heed Buddha's good teachings to cultivate good karma for oneself and his family.
I truly hope to be able to tap on Master's knowledge and to cultivate myself to be a better person in this world.
Leave a Comment