命運之掌控

Take Control of Your Destiny

年關將至,人們也開始「整裝待發」。這整裝待發包括「做頭髮」、「修復手指腳指」,添購服裝、裝潢屋子、上網查詢流年運程、到廟裏求籤,等等。除了「應付」各種喜慶聚會,更希望來年比往年好。這些彷彿都無可厚非,但是否每個人都能稱心如意,圓滿所求?對於那些願望達成者,恭喜恭喜。對於那些無法了願者,你妳們除了嘆氣、碎碎唸以外,是否有靜下心來好好想,為何財神、喜神、貴神及幸運之神沒有眷顧你妳?

身為修行人及玄學家的玳瑚師父,在若干年前就廢寢忘食,致力研究所這人生課題。吾的研究所得是;「做頭髮」、「修復手腳指甲」、添購服裝、裝潢屋子、到廟裏求籤、預知流年,等等,是一種補運沒錯,但距離改運,還是有一段「路程」的。那些歡歡喜喜如願的人,是他她們過去世的福報,又或者在這一世,他她們的有常行善佈施、戒殺放生、他她們有遇見善知識,對佛法信受奉行、持咒唸佛、修法拜懺,等等。而那些不行運的人,明知故犯、屢錯不改、素行不好、謗僧謗佛、罵修行人、罵神明、一毛不拔、對種種善行嗤之以鼻、師父給予的建議沒有做,等等。每年每月每日每時,都要有好的「成績單」,沒有就別想歲歲平安、「袋袋」平安,就是這麼簡單。哈!哈!哈!

其實啊!一切皆唯心。心可造天堂,心可造地獄。天地無虧欠我們,他人也無虧欠我們,由始至終都是不夠努力,沒有完成應完成的功課,才導至我們自己無法昇格。因此,根本不該怨天怨人。與其花這麼長的時間和氣力,「怨聲四起」,不如將之投於早日完成所有的功課,做個真正有福氣的人。命運之掌控要牢記,「改命必從心起,改運必先行動」。

祝:觀讀有益。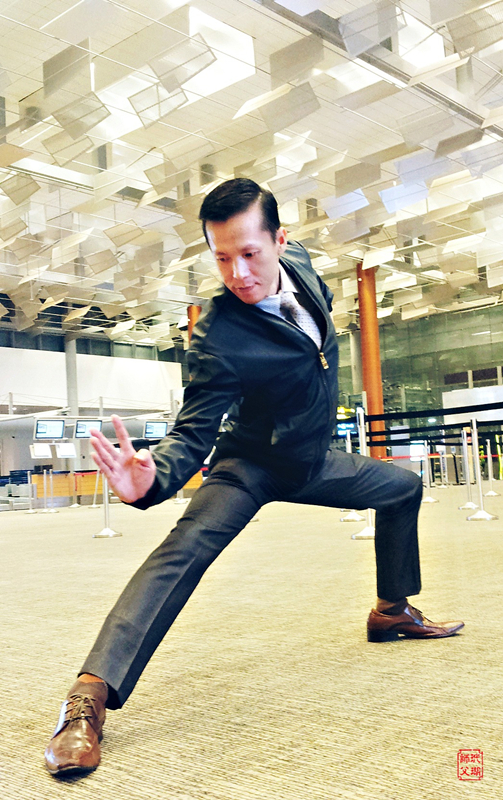 As the end of the year edges closer, many people have started to make preparations, and that include hair styling, manicure and pedicure, new clothes, house renovation, searching online for the luck cycle predictions, temple visits for divinations, etc. Other than coping with the impending celebrations and gatherings, we surely hope that the coming year would bring forth an even better harvest. These are all inevitable, but how many of us really got our dreams fulfilled? To those who had their wishes came true, my heartiest congratulations. To those who were left disappointed, beside heaves of sighs and cursing at your bad luck, did you truly think deeply as to why the Gods of Wealth, Happiness and Fortune turned their backs on you?
As a spiritual practitioner and a Chinese metaphysician, Master Dai Hu had started many years ago, sacrificing rest and nutrition, in my relentless pursuit of the truth to our existence. I realised that activities such as hair styling, getting a manicure and pedicure, buying new clothes, house renovation, temple visits for divinations, foretelling of luck cycle, etc, can only help to improve your lot by a bit. But they are a far way off from turning the tide to change your destiny from bad to good totally. For those who had their wishes granted, it was due to their own merits accumulated over past lifetimes. It could also be the fact that in this current lifetime, they give generously to those in need, abstain from taking lives and saves lives, learn from accomplished Dharma masters, uphold the Dharma, recite the mantras and sutras, perform repentance practice, etc. As for those whose luck are dim, it was because they commit sins wilfully and repeatedly without repent, conduct themselves immorally, slander the Sangha and Buddhas, scold spiritual practitioners and the Gods, refuse to give a single cent to help those in need and yet scoff at others for doing so, did not follow masters advice, etc. Every year, every month, every day, every hour of our lives, we need to produce good results, without which there is little hope of a blessed year in terms of peace, wealth and fortune. It is that simple. Ha ha ha!
As a matter of fact, all conditions are manifested from our consciousness. Your consciousness can create Heaven or it can manifest Hell as your reality. Nobody owes us, not the Heavens, not the Earth, and definitely not other people. Right from the start, you have not worked hard enough. You did not complete the homework you were supposed to, and as a result, your ascension in life was halted. Thus, there is no need to point your finger at anyone. Rather than to waste your time and energy doing so, you will do well to commit them to complete your homework and be the man of your own fortune.
To have full control over your destiny, remember this faithfully:
"The Change of your Destiny begins in your Heart.
The Change of your Fortune begins by taking the first step."
I wish all a bountiful harvest after reading this article.

Leave a Comment