「羊」言欢笑

Staying Positive in the Year of the Goat

早有醫學證明,開朗及常歡笑的人,除健康以外,做任何事也較順利些。那麼從玄學的角度而言,人體內的肝,是操控我們歡喜的主要器官。據吾所知,這羊年大家不妨,多飲些花茶,一來可護肝,二來可除去多年鼻子敏感問題,三來亦可排毒,增加歡喜指數,等等。

對於家中有年邁長輩的讀者與粉絲們,請妳你們多多留意她他們的「舉動」,若發現她他們有什麼「異常」,馬上帶她他們去求醫。至於家有「壞小孩」的家長們,這羊年的「密碼」,或多或少都能夠讓妳你們的子女,不會「惡化」。世界各地的「國情、民情」,在這羊年裡,較穩定。但自然界的災害,如海嘯、地震、煙霧,等等,依然會有。

若妳你問吾如何避免,吾實言相告,很難避免。總得有原因吧!原因是肯定有的。那就是共業。這共業的最初起因,乃眾生之錯誤的起心動念而招來。因此,要叫天災地禍不來,唯有人類共同心連心,努力不懈地學習「心平氣和」,天災地禍之共業,自然而然消聲匿跡。

在人類還不能心連心的當兒,而妳你又「周身癢」,非得出國旅遊不可,玳瑚師父祇好勸妳你,勿到東南亞諸國,及歐洲國家如;英國、法國等等旅遊才好。要不然,到時真的「周身癢」,那可別怪事先沒「關照」。哈!哈!哈!停筆之前,特別叮嚀所有屬牛、羊、龍及狗的粉絲讀者們,出國千萬別食羊肉湯,也別買有關羊的手工藝品、衣物等等,切記!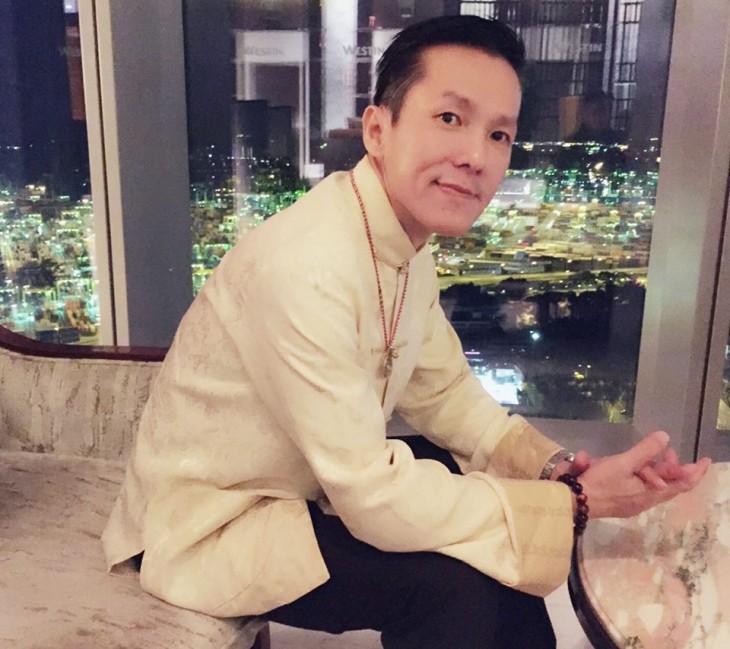 It has long been medically proven that besides the obvious health benefits, a cheerful person, full of smiles at all times, tends to tread smoother in life. From the perspective of Chinese Metaphysics, the liver in our body is the organ which dictates our "happiness" index. According to my knowledge, in this Year of the Goat, it would be beneficial for everyone to consume more floral tea. Firstly, this will help protect the liver, and secondly, it helps alleviate any issue of sensitive nose. Last but not least, it can definitely help in our body detoxification and up our "happiness" index, etc.
For my beloved readers with elderly family members at home, please be more mindful of their health conditions. Should you discover anything amiss, please immediately seek medical attention. For those of you with difficult children at home, the Year of the Goat brings a 'secret code' that would, in some ways, give you some relief in this area and prevent them turning from bad to worse. As for a macro view of the situation worldwide in this Year of the Goat, there would be some stability for most countries in their national and people conditions. However, there will still be natural calamities like tsunami, earthquakes, haze pollution, etc.
If you ask me how to avoid the above scenario, I will honestly tell you that it is almost inevitable. Shouldn't there be a reason for this? Yes, of course, and the reason is that of collective karma. The rise of this negative collective karma can be attributed to the impure and wrong intentions of the sentient beings. Thus, to prevent such calamities from happening, the sole solution has to be a collective and diligent effort from human beings to strive towards maintaining our inner peace. In this way, the karmic occurrence of catastrophes will naturally vanish without a trace.
While the human race is not yet at this stage of evolution, and you have the urge to travel overseas, Master Dai Hu advises you to avoid countries in the South East Asia as well as countries in Europe, for example, United Kingdom, France, etc. Please do not say that I did not 'take care' of you should anything untoward happen during your travels. Ha ha ha! Before I end this article, a special reminder to my beloved readers with the following Chinese zodiac signs: Ox, Goat, Dragon and Dog, avoid consumption of mutton soup and purchase of any items (handicrafts, clothings, etc) related to goat. Please remember my advice!

3 Responses to "Staying Positive in the Year of the Goat"
Leave a Comment