儲蓄

Savings

儲蓄並不是妳你我她他,特有的個性。原來一切眾生皆有儲蓄的個性,應該是天性才對。唯一不一樣的是,各自的儲蓄樣類、動機及智慧。樣類方面,有些眾生喜歡儲蓄食物,有些喜歡儲蓄金銀財寶,有些喜歡儲蓄衣服首飾,等等。動機方面,有些眾生儲蓄是以備急時之需,有些是貪得無厭,有些是對某一種樣類情有獨鍾。智慧方面,有些眾生是因上一代的影響,有些是明白不缺的哲理,有些則是為了公益。
人類的傲慢殘害了自己
人類謂之高等動物,是有其道理的。但,有些人類因為過度地想著,高等這兩個字,傲慢百出地做出損人利己的行為,把整個原本清清朗朗的乾坤搞得烏煙瘴氣,害人害己,神仙也移民。吾看了,多次靜中淌淚,一而再,再而三地默禱,願眾生早日覺醒,以免後悔時晚,難逃慘報。吾為何要將自己弄得如此累?並不是因為腦筋壞了,又或者喜歡自殘。菩薩覺有情,要想成就菩薩,就必須懂得合光同塵的道理,然後再進入無為而為的最高聖境,永恆地自在快樂。
螞蟻蜜蜂給予人類的教誨
蜜蜂及螞蟻都被稱為最勤勞的昆蟲。人類因高等之障,而很少願意向牠們學習。其實啊!當吾證得智慧時,才知道自然界裡,實有大寶藏,藏於其中,得之欲入仙家有何難。雖然蜜蜂螞蟻儲蓄的樣類、動機及智慧,尚且與入仙家還言之過早,可是牠們卻有個勤字,是人類必需得向牠們學習的。常言道:勤能補拙。
吾,玳瑚師父,當然更懂得儲蓄呀!吾所儲蓄的也更周全,世間與出世間均包含。吾也早已過著神仙般的生活,如果妳你也想像吾一樣,請跟吾來。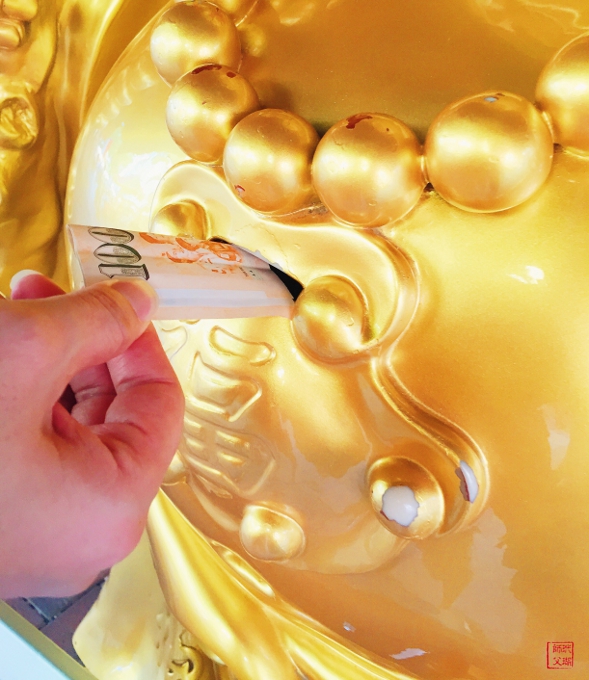 The trait of saving is not unique to us humans. It is a natural tendency of all beings. The only difference lies in the things they save, their motives and wisdom in doing so. Some people like to save up food items, others prefer to hoard money and jewellery, and there are those who like to stockpile clothing and accessories, etc. The motives vary too. Some sentient beings save for rainy days, while others are just greedy and overly fixated on a particular item. As for the wisdom (or the lack of it) behind their actions, there are people who do it due to the influence from the older generation, some just want to feel that they are not lacking of anything and there are people who do it for public welfare.
The self-destructive behaviour of Man
Man is a highly-evolved mammal, and it is so for a reason. However, some people took it arrogantly and committed acts that harm themselves and others, befouling and wrecking havoc to an originally pristine creation, so much so that even the Gods would leave. I shed tears in silence many a time, and repeatedly pray that the sentient beings would awaken soon before regret sets in and disaster strikes. Why do I choose to exhaust myself? Not because I have brain damage or I find joy in shooting myself in the foot. The Bodhisattvas are compassionate towards all sentient beings. To accomplish the level of the Bodhisattva, you need to know how to be in union with the moment, and thereafter enter into the highest realm of selflessness and achieve eternal bliss and freedom.
what we should learn from the bees & ants
The bees and the ants are often known as the most hardworking insects. However, humans, impeded by their arrogance of being the most highly-evolved creature, are reluctant to learn from these insects. After I have gained more wisdom, I discover that there is a huge treasure trove hidden in Mother Nature. If you have this treasure, imagine the ease of attaining immortality. Although the motives and wisdom of the bees and ants for saving up and the things they keep aside are nowhere near immortality attainment, they demonstrated diligence, and it is exactly diligence that we humans ought to learn from them. As the saying goes, diligence can compensate for one's dullness.
As for Master Dai Hu, of course, I know how to save! In fact, the things I save are more comprehensive, with both worldly and non-worldly ones. I have long been living a celestial-like life. If you wish to be like me, come along and follow me.

Leave a Comment