一輩子的榜樣

My Role Model for Life

第一次在台中向根本上師蓮生活佛供餐,在2014年二月初,現場有大約六十位同門。

第二次在四月中旬,有大概二十位。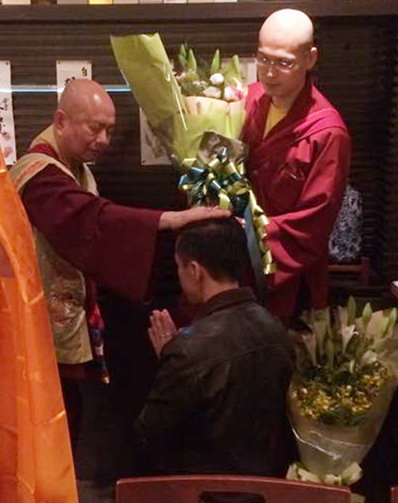 而這一次,2014年12月9日,只有吾和弟子學生三位。
見佛的感覺真好。這絕對不是個人的意思,是完完全全的心領神會。更並不是個人的一種七情六欲,是很直接的一種灌溉跟心領神會。唯有妳你實修,妳你見到佛的時候,這個覺受,妳你才能夠完完全全明明白白。
如果沒有一心一意,這因緣久就不容易具足。
獻上的供養當中,有一錦盒,裏面是吾數十份文章的真跡。吾告訴根本上師吾領受了祂的教義後,一直在履行當初對祂的發願,去利益眾生。
當吾跪下來仰望佛的尊容時,祂的慈顏直接放射出關愛的眼神,猶如慈父般地給吾鼓勵,像勉勵孩子繼續精進、繼續努力。
無論經歷了怎樣的人事冷暖、考驗與挫折,吾還是守著吾對祂的心,繼續行吾對祂最初的願。
萬生多生的一種有幸能這麽近距離和根本傳承上師一起用餐。實在很感恩根本上師的大慈大悲。
佛加持的光環一直還在我的身上,吾將會把這光環散佈給所有跟吾有緣的有情衆生。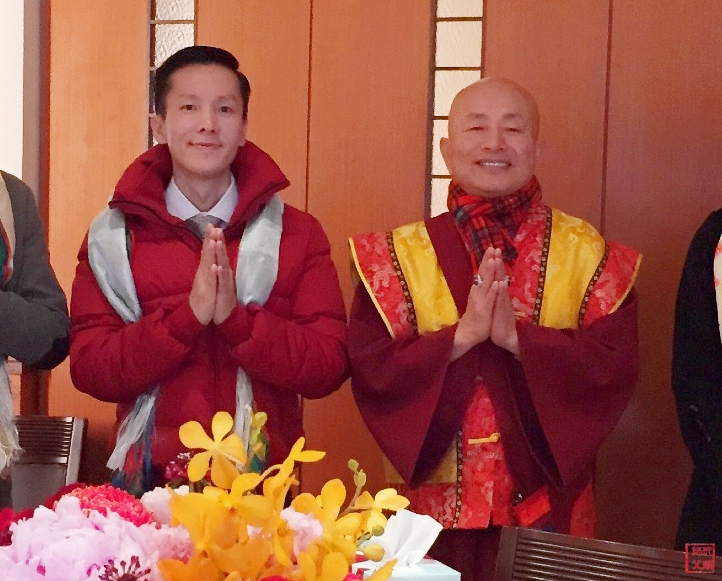 The first meal offering to my Root Guru Living Buddha Lian-Sheng was during the first week of February this year, with around 60 fellow Dharma brothers and sisters.
The second meal offering happened in mid-April with around 20 other Dharma brothers and sisters.
This time round, on 9 Dec 2014, there were only my disciple, my student and I.
It is a wonderful feeling to meet the Buddha. This is definitely not just a subjective thought, but one that stems completely from my heart and soul. Neither is it the play of seven emotions and six desires, but a manifestation of the direct nourishment my heart and soul received that day. It is only when you are truly on the spiritual path that, when you meet the Buddha, you will experience this. You will then completely and thoroughly understand what I mean.
If there is no concerted focus of the heart and mind, it will be very tough for this affinity to materialize.
In the offerings I present to my Grandmaster, one of them was a brocade box, containing tens of my manuscripts. I told my Grandmaster that after receiving His teachings, I had been keeping my vow to benefit the sentient beings.
When I kneel down to make my offering and looked up at the revered face of Buddha, His compassionate expression radiated love and concern from His eyes. He was like a loving father encouraging me, like telling His child to keep up my hard work and continue my efforts.
No matter what obstacle or ordeal that had came my way, no matter how superficial human relations around me had turned out to be, I remain devoted to my Root Guru and continue keeping my initial vow to Him.
It was such rarity and an immense fortune to be in such close proximity with my Root Guru over a meal. I am sincerely grateful to His great compassion.
The halo of empowerment from the Buddha is constantly on me. I shall bring forth this Light and share with all sentient beings whom I have affinity with.

One Response to "My Role Model for Life"
Leave a Comment