牽引你向道

Guiding You to the Way

近日勘察陽宅地理的感觸述之如下:

一,世人太不知「風水」的重要。
二,世人太不知因果之理。
三,世人太不知命。
四,世人太不知福元的次第。
五,世人太不知親近善知識。

人人都吶喊著要幸福,但卻從不安靜的坐下來,認真地思維如何才能真正的得到幸福。

上方所示之五點,若您能安靜、認真地思維,您朝思暮想的幸福,才能早日圓滿。

你我曾有同一夢,
曾幾何時夢非夢,
問吾是否已圓夢,
留偈一首助君夢。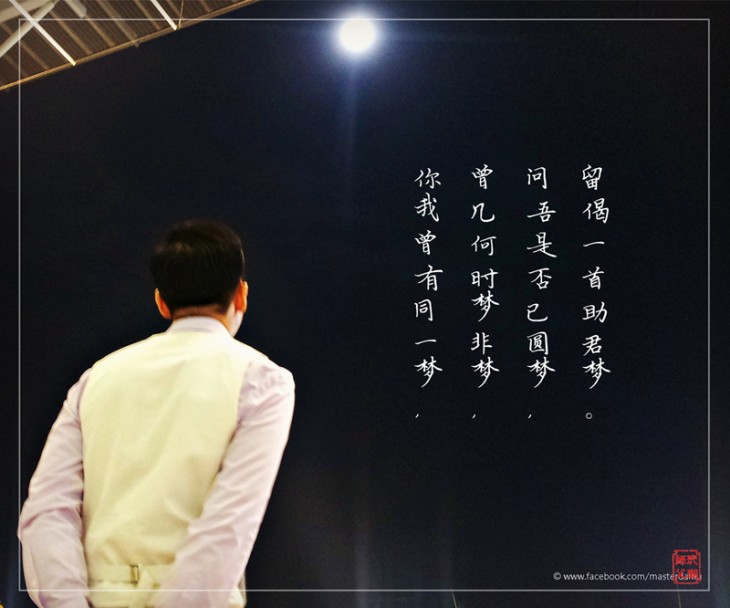 I had the following sentiments after my recent Feng Shui audits:
1. The common people do not regard Feng Shui as important.
2. They have no knowledge on the Law of Karma.
3. They are not aware of their own destinies.
4. They do not understand what constitutes good fortune.
5. They do not appreciate and seek out wise and virtuous mentors.
Everyone is craving incessantly for happiness yet they never sit down in calmness and contemplate deeply on what it really takes to achieve happiness.
If you can quietly ponder the above 5 points in stillness and austerity, the true happiness you so yearn for day and night will be achieved sooner than you know.
We once had the same dream.
Since when did the dream become naught?
You ask if my dream has came true,
May this verse I leave help fulfill your dream.

Leave a Comment