感恩的思緒

Grateful Thoughts
文:林珍宇女士  Written by: Mdm Ashleigh Lim
我多次與玳瑚師父的接觸,再再證實了師父的料事如神以及那寬宏大量的性格。
他的預言神準,很慷慨地教導眾生,處處都把救度眾生放在第一位。
預言(一):煙霧重返
在其中一次的對話,師父告知煙霧問題會在今年二月的第三個星期重返。果真,我在那個星期的一個夜晚,聞到空氣中的煙霧。所幸那幾天的風勢較大,沒多大的影響。讓我們享受新鮮的空氣和陽光,以免煙霧情況惡化時,我們又要戴上口罩和用空氣過濾器。
預言(二):瘟疫與禍事
在今年大年初三的餐會中,師父預言我國的東北地區將會有瘟疫與禍事降臨。我在之前的一篇見證中,提到波東巴西被列為骨痛疫血熱症的黃色區。至於災禍方面,你認為一部被烈火吞噬的轎車算嗎?這車禍就發生在實隆崗上段的快速公路上。一輛轎車被燒成黑炭般的,我不清楚是否有人喪命,但真希望沒有。
還有另一起致命交通意外發生在2016年2月16日週二,地點是盛港。希望所有駕車人士在路上行駛時一定要多加注意,因為我們的生命是難能可貴的。
玳瑚師父治了我的病
我也感恩玳瑚師父為我的健康開了妙藥靈丹。若沒有他指點迷津,教我該攝取什麼食物,我想我的病情會惡化。 雖然這疾病没有生命危險,但在日常生活中,已讓我身體不適。沒想到,簡簡單單的鹹菜豆腐湯就能幫我解圍,而且效果是立竿見影。當我根據師父的指示,煮了這道湯,並飲用後,隔天就沒有感到不適了。
我希望與師父有緣的你們,都能珍惜和師父相聚的時間。每一次與師父的交談,都能夠學到新的知識和寶貴的佛法,令困惑的心靈能夠茅塞頓開。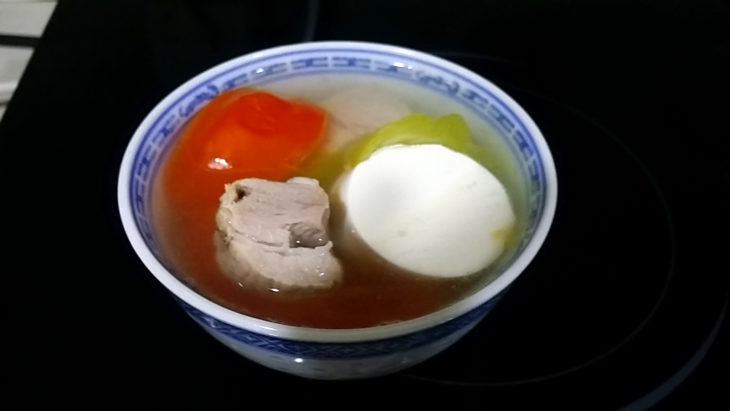 In my many sessions with Master Dai Hu, he has proven time and time again that he is truly accurate and magnanimous.
Accurate in his predictions, magnanimous in his teachings and his first thought to help us sentient beings.
His Prediction #1: Return of the Haze
In one of his conversations, he told us that the haze will be coming again. Around third week of February 2016. True enough, I could smell that dreaded hazy smell one night. Not strong but that is because it has been very windy recently. Let's enjoy the fresh air and sunshine before we start whipping out the masks and air purifier again.
His Prediction #2: Virus Epidemic and Disasters
In his tea session this year, on the third day of Chinese New Year, he predicted that there will be some virus or epidemic and disasters in the north east zone of Singapore and North East part of the world. Potong Pasir is classified under yellow zone for Dengue, which was mentioned in my earlier testimonial and as for disaster, is a burning car considered a disaster to you? It happened on the expressway towards Upper Serangoon Road. I did not know whether there is any fatality but I hope not, the whole car was black like charcoal.
Another incident was the fatal car accident in Sengkang which happened on Tuesday, 16th February 2016. That being said, I hope all drivers out there exercise caution when driving, for nothing is more important than lives.
Master Dai Hu treated my health pRobles
I am also grateful to Master Dai Hu for helping me on one of my health issues. If he had not highlighted to me and taught me what to take and what food to avoid. I think it could have developed into something worse. The issue was not life threatening but enough to cause discomfort in my daily life. Who would have known a simple dish like salted vegetable tofu soup could do so much? The effect was immediate. After I took the soup that Master taught me to make, I did not feel any discomfort the next day.
I hope those that are able to be in contact with Master Dai Hu will treasure the time spent with him. In every conversation with him, there are always new things to learn and Dharma to enlighten the confused minds.
Leave a Comment