修福惜福

Cultivate and Treasure Your Merits

近期堪察陽宅地理,批八字及教課,累積好些感觸。先談談堪察陽宅地理方面的的感觸吧!吾受邀為一對夫婦尋找適合她他們命掛的商店,好讓她他們能夠在「黃昏」之前,少造「黑業」多造「白業」。可是,看了三處,不祇風水方面不佳,當中也顯現她他們「福元」的指數,以及佛所說的,業力不可思議啊!

批八字有批大運、批流年兩種。大運是指從出生到晚年。流年則是十二個月的運程分析與規劃。批八字的感觸是,有些人將要面臨「山窮水盡」,她他依然固執己見、任意妄為、好逸惡勞、得過且過、騙人騙己等等,顯然將吾所給於的指點拋出腦後,選擇棄明投暗,再不趕緊棄暗投明,未來一定應驗吾所推斷的,這樣又何必浪費時間與金錢來找吾批算呢?更又為何尋苦,而不尋樂呢?此謂癡哉、癡哉。咎由自取,自做自受。

教課方面,是學生們的明知故犯。新的一批學生,吾先教戒律及禮儀以正其心、以正其行,以期早日覺行圓滿,真正離苦得樂。但目前為止,她他們還是我行我素,根本就沒有學佛的正確心念、正確精神,這樣下去是危險的,最終學佛不成,變成學魔,豈不哀哉。慎之,慎之。

真的有好些人日盼夜盼,盼能遇逢大善知識,或善知識,引領她他們出苦輪,可是兩鬢雙白都盼不到。如今妳你們已遇逢之,卻又將他給「推走」,有福無福,可見一般。無論有福無福,勸君修福惜福,「過了這一村,就沒有這間店了」。珍重。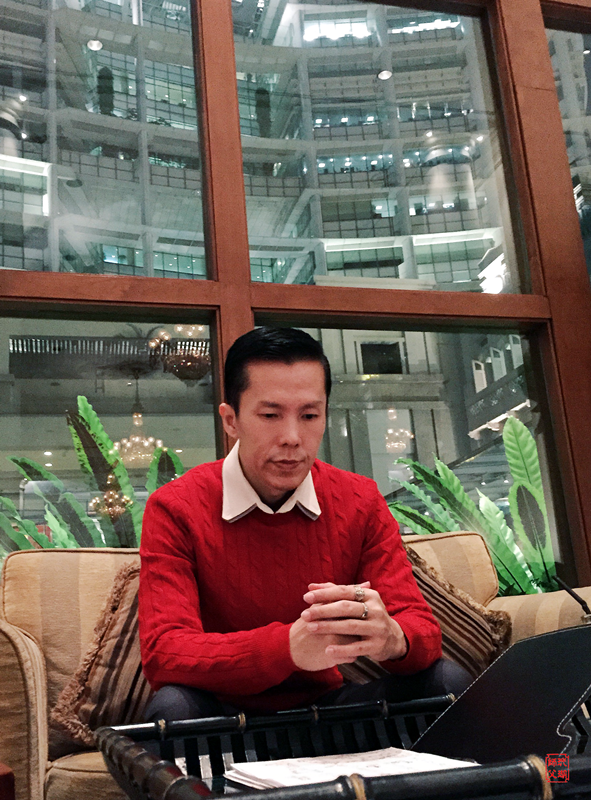 There were many after thoughts and feelings recently on my recent sessions of Feng Shui audits, destiny analysis and teaching lessons. Well, let me first share with you my after thoughts from my Feng Shui audits! A couple engaged me to evaluate the locations of several shop lots for their business, based on the suitability of their birth charts. I was hoping that before their lives enter into the 'sunset' phase, they would get to do more good in their line of work than now. However, after viewing the 3 different locations, not only did they have poor Feng Shui, it was evident that the merit level of this couple was low. What Buddha has taught us, that the power of Karma is inexplicable, was well and truly reflected in this episode.
Destiny analysis can be categorised them into 2 components: a macro and comprehensive analysis of your whole life and a detailed breakdown of your 12-monthly luck cycle in a particular year. What I felt deeply in this aspect is some people are almost at the end of the road but he or she still obstinately hangs on to their self-deceiving unwholesome thoughts and actions without any remorse or repent. They are indolent and totally disregarded my advice to them, choosing to remain in Darkness rather than to walk on the Path of Light. It will be too late if they do not pull up their socks now, as they will end up just like how I had predicted they would be. If that is the case, why waste time and money to seek my advice? Why do they seek sufferings instead of happiness? This is ignorance indeed. They have to reap what they sow.
Speaking about my Dharama lessons, I have observed the willful transgression of the students. For my current batch of students, I focus my teachings on the precepts and decorum, with the aim of inculcating the right morals in them. Having the right mindset will translate into correct actions and this will set them on the path towards Enlightenment and liberation from mortal sufferings. Alas, they are still very much unrepentant and persistent in their old ways of doing things. They lack the correct mindset and spirit in learning the Dharma and it is very dangerous if this continues, as they may well be on the path of the Devil, instead of the Dharma. Beware!
It is true that there are many people out there who pine day and night to meet a highly attained master to lead them out of this cycle of suffering, but they never get to meet one even after their hair turn white. Now you have found one such master and yet you pushed him away. It is evident how much merits you truly have. Regardless of your merits, heed my advice to cultivate diligently and treasure your merits. As the Chinese saying goes "Once you have passed this village, you may not find what you are looking for in the next one."
Take care, my friend.

Leave a Comment