燈光下的思維

Contemplation Under The Light

大多數的人用了晚餐後,喜歡和家人聚在客廳,邊看電視節目邊聊天……等等。吾若沒出國公幹,也無出差的話,在吾的「光明居」,吾用過晚餐後,收拾飯後的點滴,吾就將自己關在書房裡,在燈光下思維著,宇宙間的真理,有時候間中會批一批八字,撰或改名字,直落深夜才「會周公」。

若妳你問吾,這樣的生活是否很乏味?對一般人而言,或許會難耐,但吾是位修行人,是位在家居士,那麼一點兒的乏味都難耐,未來如何分擔如來家業,如何修出定力與慧力、如何引領眾生出苦輪?諸位必須得清楚明白,所謂的皈依,是指從此改過遷善,過著有戒律的高尚生活、利己利她他、淨業往生長樂光明佛土,永斷六道輪迴之苦。

吾沒有孤單寂寞之感,反覺得這世界有夠亂,有夠糟的,老早已厭世,老早已懂得「塵世萬金固然好,終非佛國之妙音」這句佛偈。要不是吾三番四次,在佛菩薩面前發願,真想一直靜修閉關到老,也不想見任何人。因此,妳你若有機會與吾會面,應感多生有幸才好,因妳你的問題吾可解,所有見到吾的人,也定得到加持啊!

難以計數的燈光下的思維,也是思維著如何拔除妳你們的苦,妳你的痛,然後放送幸福、快樂、順遂於妳你們,再將吾廢寑忘食,苦讀苦修的經歷,人與事之磨練,最終所得的智慧,灌溉於妳你們,期盼妳你們早日離苦得樂。燈光下的思維,吾仍然繼續。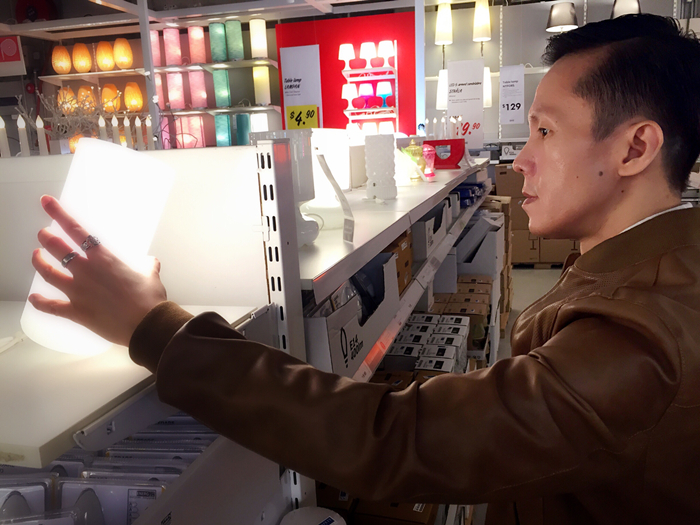 Most people like to congregate with their family in the living room after dinner to have small chats, while watching the television etc. If I am not overseas or meeting clients in the evenings, I will be in my own "abode of light". After dinner at home, I would clean up before shutting myself in the study room. Under the room light, I would contemplate on the truth in this Universe. Sometimes, in the midst of it, I would do some birth chart analysis and name selections before hitting the bed late in the wee hours.
You might ask if I find my current lifestyle boring and bland. Well, to the common folks, they might find it hard to bear. However, I am a spiritual cultivator, a practicing Buddhist. If I cannot deal with this bit of "boredom", how can I share the responsibilities of the Tathagatha? How can I develop the meditative stillness and wisdom? How can I lead the sentient beings out of the cycle of sufferings in Samsara? Everyone must understand that to take refuge in the Triple Gem is to turn over a new leaf, lead a noble life of precepts, bring benefits to oneself and others and with good karma, be reborn in the Buddha Land of eternal bliss and light, and be forever free from the suffering of reincarnation in the six realms.
I do not experience any loneliness. On the contrary, I feel that there are too much chaos in this degenerate world and I am long tired of worldly affairs. I have long understood fully this Buddhist verse "The riches in this Saha world may be fulfilling, but nothing compares to the enlightenment in Buddha Land". I would have long gone into reclusive retreat and not see anyone, had it not for my repeated vows to the Buddhas and Bodhisattvas.  Therefore, should we have the affinity to meet, you should thank your lucky stars. I am equipped to solve your problems and all those who meet me shall be empowered too.
In those countless times of contemplation, I pondered on how to eradicate your sufferings, send out bliss, happiness and freedom from obstacles and then nurture you with the wisdom of life I accumulated through days and nights of hard work, often at the expense of food and sleep, and the rigors of my journey. I look forward to the day when you can break free of sufferings and achieve eternal bliss. My nights of contemplation under the lights continue.

Leave a Comment