健康在陰陽

Being Healthy is about Yin & Yang

來到吾前的客人,約有九十巴仙「身心」都不健康,這麼多年來,這現象不祇沒有改善,反而越來越不「明朗」。身為修行人、玄學家,且近日常告知人們吾也是醫生的我,十分關注這日見嚴重的問題,于是決定俯案筆耕,將這萬金難買的「健康要訣」,免費大放送,願有緣觀讀的你妳,不要等閒視之,也不要進入寶庫,卻空手回啊!

中西醫學理論,至今依然沒有達成共識,是有跡可尋的。吾玳瑚師父,是較提倡中華醫學理論的。原因在於中華醫學,有最自然的原理,那就是陰陽五行。要知道,天上五星到人體裡,就是心、肝、胃、肺、腎,到食物就是咸、酸、苦、甜、辛。而陰陽在飲食方面,冷飲為陰,熱飲為陽,未煮的水為陽,煮過的水為陽,白飯為陰,炒飯為陽,鮮奶及豆奶為陰,咖啡為陽。陰陽在日常生活中,睡覺為陰,工作為陽,睡太多會出事,睡太少也不妙,不睡早晚要出事。哈!哈!哈!

中華醫學是我們偉大的祖先,親身試藥、耐心觀察「天相」、季節變換,才寫出「歷久不衰」的醫學巨著。西方醫學就是沒有這陰陽五行的概念,所以出錯的機會較多。激光掃描、抽骨髓及動手術,是很多人「吃不消」的,很多人也因為這樣,提前「移民」了。雖然,或許中藥療效慢,但慢並不代表不會痊癒啊!這點大家必須認真思考。

相信觀讀吾寫的這篇文章的你妳,己經知曉人為何會生病的原因了。是的,那是陰陽不調,及不懂自己應攝取的五行食物。如果你妳還是不清楚的話,不大緊,吾再傳授你妳,簡單有效的方法使自己健康。方法是多看大自然、多幫助他人、每天起床對著鏡子微笑,不說你妳不知,憂愁為陰,快樂為陽哦!祝:健康。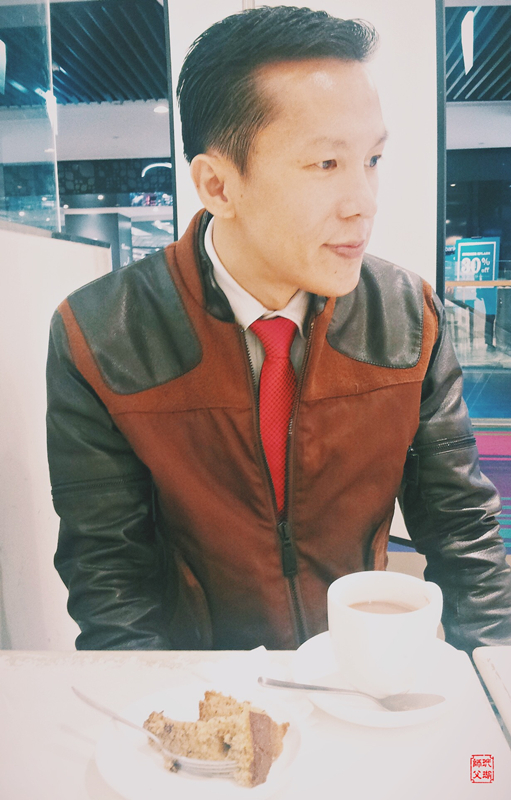 Around 90% of the clients I saw are in an unhealthy state, both in body and mind. It has been a worrying trend all these years with no sign of it abating. As a spiritual practitioner, a Chinese metaphysician as well as a doctor, I view this trend seriously. Thus I have decided to share a secret to good health, a secret that is worth more than a thousand taels of gold, for the price of nothing! I wish for those with affinity to read this article not to view it as ordinary and go off empty-handed.
Till present, there has not been any commonality between Traditional Chinese Medicine (TCM) and its Western counterpart. I advocate the theories and applications of TCM. The main reason being that TCM theories are aligned with the Nature, which encompasses Yin and Yang, and the five elements. You need to know that the five Heavenly Stars in our body are represented by our Heart, Liver, Spleen, Lungs and Kidneys. In our food, the five elements are seen in Saltiness, Sourness, Bitterness, Sweetness, Spiciness. As for the Yin and Yang in our food, cold is Yin, hot is Yang. Unboiled water is Yin, boiled water is Yang. Steamed rice is Yin, fried rice is Yang. Fresh milk and soy milk are Yin, coffee is Yang. In our daily lives, sleep is Yin, work is Yang. Too much of sleep will create issue whereas too little sleep is not ideal either. If you do not sleep at all, it is only a matter of time before you get into trouble! Ha ha ha!
Traditional Chinese Medicine originated from our forefathers, who tried and tested it with their bodies and through mindful observation of the heavens and seasonal changes, to produce this noble body of knowledge that withstood the trials of time. Western medicine does not have the concept of Yin and Yang, and the five elements, and hence, a higher probability for errors. Not many people can withstand the stress of these western treatments like MRI scan, bone marrow transplant, and intrusive surgeries, and as a result, passed away prematurely. Even though TCM has a slower effect, that does not imply the treatment is ineffective. This point deserves a serious think through.I believe those of you who read this article would have known by now the reason we fall sick. Yes, it is due the imbalance of Yin and Yang and improper food intake due to the ignorance of our favorable elements. If you are still in the dark, fret not, for I will impart you a simple method for a healthy you. It is simply to see more of the nature, to be generous in helping people, to smile at yourself in the mirror every morning u get out of bed. Do not say that you did not hear me: To be gloomy is Yin, to be happy is Yang!
Wishing good health to all.

Leave a Comment