醫者父母心

A doctor must treat his patients like his children

「醫者父母心」 ,是吾幼時就聽過,也「心悅誠服」的一句話。近年,這句話偶爾的在吾的心中"顯示"又"顯示"。吾並沒有特別的去參這句話,乃是因為家父本是懂得醫數的,按照邏輯與基因來說,他的孩子當中,也應該至少有一位傳承這美德啊!那應該就是吾了。吾年少時就常「助人為快樂之本」。 也曾想過"四處行醫",做個快樂、自在、天下任我行的醫師。師時至今日,吾依然嚮往這樣的日子。願將吾所學融入佛法,利益一切有緣有情眾生。

很少人知道吾其實也是位「醫生」。人們不知道,是因為吾是以「玄學」及「佛法」"起家"的。至於「醫生」,則是近年才向某些客人"公佈"的。事實上,吾曾醫好的病人有;患癌的、生瘤的、皮膚病的、失眠的、骨痛的、發燒的、感冒的、鼻子敏感的,等等。歡迎所有"奇難雜症"患者來求醫。唯獨"心裡敏感者"無需來求醫。倘若"心裡敏感者"還是要來求醫的話,吾開的藥方是: 解鈴還須系鈴人,以及天天清除「房舍」、不要自設障礙、放自己一條生路、拒絕「自殺」。 要不然,到最後你妳肯定"煩死"或"髒死"。請別做一位智慧低於畜牲的人。

「醫者父母心」並不難理解啊!可是這人世間確實有沒父母心的醫者。這是相當令人悲嘆的。難道你妳不知也不怕惡性循環嗎?若你妳真實不明何謂「醫者父母心」,玳瑚師父在這裡"教導"你妳,且分文不收。

醫之一字,就是拔除病人之病苦。佛陀說病苦是人間最大的苦。因此,才有醫德。若病人身分文,醫者不能將他她拒於門外。遇有「家財萬貫」或「富甲一方」之病人,醫者也不能"獅子大開口"。醫者更不能"以貌取人","醉翁之意不在酒" ,等等。祇要你妳確實在這準則裡,你妳就符合「醫者父母心」了。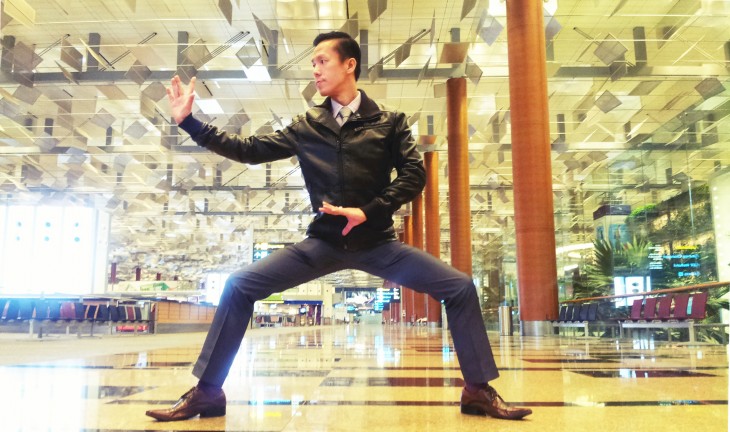 "A physician treats his patients like his own children" is a phrase I have heard and gladly agreed to since young. In recent years, this phrase surfaced occasionally in my consciousness. I did not dwell on it much because my late father was a physician, thus logically and genetically, this trait should pass on to at least one of his offsprings. I guess that would be me. Since young, I was fond of extending help to others readily, and often dreamt of travelling the world healing people and become a carefree physician. I still look forward to fulfilling this dream of mine and hope to implement my knowledge in Dharma propagation, for the benefit of all sentient beings I have affinity with.
Very few people are aware that I am a physician in my own right because I built my name from Chinese Metaphysics and Dharma propagation. In recent years, I only divulged my "physician" identity to a few clients. As a matter of fact, I have healed people with cancer, tumours, skin diseases, insomnia, bone aches, flu, fever and nose sensitivity problems etc. I welcome all with such problems to seek my help. With the exception of the person with a 'sensitive heart'. If such a person approaches me for medical advice, my prescription will be "The person who tied the knot needs to unravel the knot himself.". Clean up the trash from the heart daily and do not set obstacles for yourself. Do not deprive yourself a way out. Do not take your own life. If not, you will either die from your own trash or your own afflictions. Please do not be a human being with the wisdom and intelligence lower than that of an animal.
"A physician treats his patients like his own children" is not a difficult concept to comprehend. But alas, there are many doctors out there without this trait and that is saddening. Aren't you afraid of the vicious cycle of karma? If you need more understanding on this, Master Dai Hu is here to teach you at no charge.
To heal is to remove the pain and sufferings of patients. The Buddha said that sickness is one of the worst sufferings in the human realm. A physician cannot turn a patient away because he is penniless. On the same note, the physician cannot demand an exorbitant amount because his patient is extremely wealthy. He should also not judge his patients by their appearance nor have any ulterior motive in the relationship. If you fulfill these criteria, you will be a good healer, one that will treat your patients like they are your own children.

Leave a Comment