以茶會友(七) - 元旦開運餐會

2016 New Year's Day Fortune Dinner With Master Dai Hu

元旦日是世間新一年開始的頭一天。

在新紀元的這一天,我們能夠做對、穿對、行對、思對,那下來的整個年肯定就會有一種好的加持。在我們的身體健康、家庭、事業、還有投資方面,都會看到顯著的進步。

爲了讓大家能得到這殊勝的加持,玳瑚師父特別抽出極寶貴的時間來賜吉祥,賜福給妳你們。

在這星期五,2016年1月1日,吾將舉行前所未有的《元旦開運餐會》!吾會根據妳你們的生日選一道為妳你們開運、補運和轉運的佳餚。

如果有興趣要來參加,必須將妳你們的生日發送給吾的助理。

聚餐當天,請記得攜帶紙和筆,及誠懇的學習態度,因為當中有寶貴的開示,絕對讓妳你獲益不淺,滿載而歸!
---
日期和時間:

8pm – 1030pm, 星期五, 2016年1月1日
地點:
海天樓, Pan Pacific Hotel, Marina Square
---
有意出席者,請發短訊聯絡吾的助理: +65 90212098,以便留位。
餐飲自費,除此以外,沒有額外收費。這將是個小型的聚餐,名額有限,請趁早報名。一律歡迎有福有慧有心者!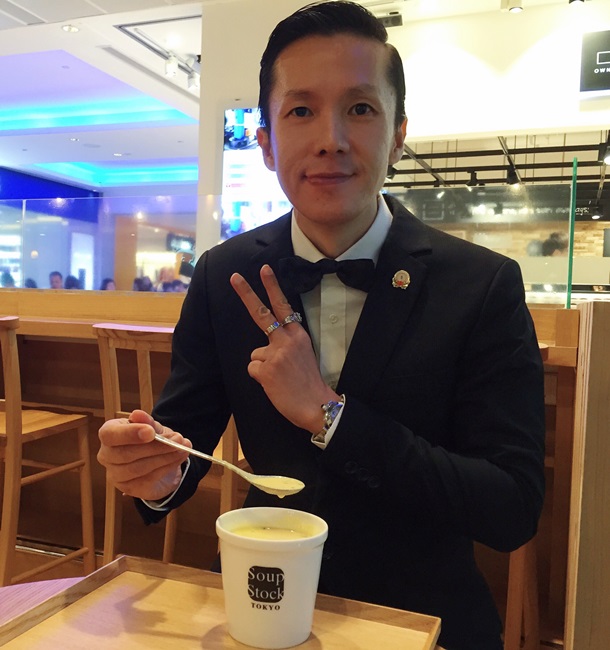 New Year's Day is the first day of a new year in this world.
On this New Year's Day, if we can do the right thing, dress the right way, walk the right step, and think the right thoughts, we will be assured of positive empowerment for the year ahead. We will witness significant improvements in our health, family, career, as well as investment.
To help everybody in receiving this amazing blessing, Master Dai Hu is allocating his precious time to bestow auspiciousness and fortune to you.
This Friday, 1st January 2016, for the first time ever, I will be holding a New Year Fortune Dinner! During the dinner, I will select an auspicious dish for you from the menu, based on your birth date and time. This dish will help turn your luck around and usher better luck for 2016.
Should you be keen to participate, you would need to send your birth date and time to my assistant, via a text message.
On the day of the meal session, please bring along your pen and paper and an earnest learning attitude, as there will be invaluable advice dispensed. Master Dai Hu will make your time worthwhile and you will certainly go home feeling greatly rewarded, after hearing my pearls of wisdom!
---
Date & time:
8pm – 1030pm, Friday, 1st January 2016

Venue:
Hai Tien Lo, Pan Pacific Hotel, Marina Square
---
For those keen in attending, kindly send a text message to my assistant at +65 90212098 to reserve your seats.
As I wish to keep the session personal, seats will be limited.
Food and drinks will be at your own expense. There will be no other charges.
I welcome people, who are eager to learn and willing to put in the effort to turn life around for themselves and their loved ones. Do register early to avoid disappointment!
Who is Master Dai Hu? Why does he have such a deep vault of knowledge on Buddhism and Chinese Metaphysics?

If this is the first time you are hearing of me, I welcome you to know more about me here.

Read more here on how I have improved the lives of my clients for the past 15 years!

3 Responses to "2016 New Year's Day Fortune Dinner With Master Dai Hu"
Leave a Comment