Dancing Peach Blossoms in the Spring Breeze

? 桃花舞春風 ?

大家都曉得,桃花就是一種花類。但,爲何人們會以它做爲,形容一個人「生氣盎然」,「人緣絕佳」的花呢?非常相信,這點就很少人知曉了。

一年四季中,春天爲一年之始,爲萬象更新之季,百花綻放,新年新氣象,否極泰來。桃花的「桃」字,左邊部首爲木之旁,表徵春季,右邊「兆」字則表徵春天重臨大地,萬事盛意也。因此,人們用以形容一個人「當時得令」,是可以理解與接受的。若吾這樣精細的解析,妳你依然「一片空白」的話,那妳你就找來桃花一朵,相信妳你就會明白了。若還是不明白,那妳你的業障真的不輕啊!應速速精進不懈的修法,以期早日「業障空白」。哈!哈!哈!

當我們各方面都良好的時候,是我們正處在盛運的時候。爲什麼會運退呢?因爲沒有維持,因爲沒有保養。雖說花無百日紅,但那是在講花,而人是以百年來定論。花雖無百日紅,但它起碼也有多於兩季的「盛運」,而人的盛運怎可少於花呀!若然如此,妳你就謂爲「命運不濟」了。我們生在人世間,都是要有桃花的,沒有桃花的人,家庭生計不是會有著落的。

桃花有如春天的氣息。桃花有如夏天百花爭豔。孤男寡女因無桃花故,是名孤男寡女。老闆不賞識妳你,同事不擁戴妳你,因無桃花故。做生意無人問津,因無桃花故。就算妳你是出家法師,每回上法座講經說道,座下「人煙稀薄」,也因無桃花故。從觀這些人生領域,我們心知肚明,啊⋯⋯桃花真是人人需要的。

桃花舞春風意指,當時得令,旺氣十足,揮灑著生旺之氣。這生旺之氣,可在居家裡佈局。這生旺之氣,可從妳你日常生活中的穿著打扮、首飾配戴等等,攝取之。問題是到底妳你有沒有,或懂不懂得這門學問。自己的生命,自己的旺、相、休、囚,是自己的責任,與她他人無關。妳你要春風得意、春風滿面,或者秋葉零落、愁容滿面,皆由自己選擇。就算妳你找到林子祥及葉蒨文,她他們未必會或能幫妳你「選擇」。(一笑)吾,玳瑚師父,絕對能。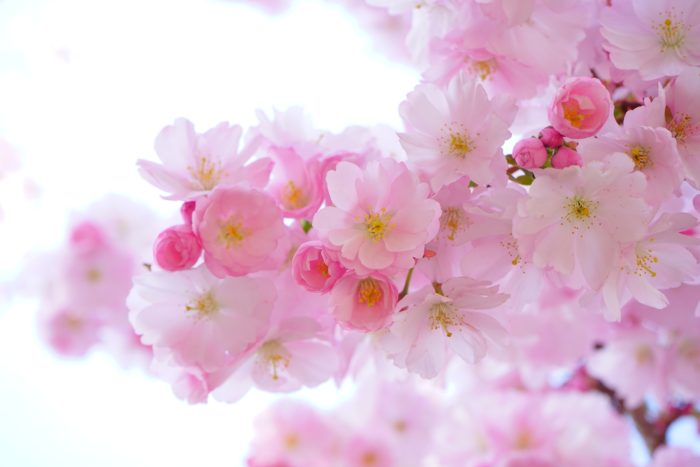 Everyone is aware that the Peach Blossoms is a type of flower. But why do people use this flower to describe a person who is radiant with life force, and enjoys wide popularity and admiration? I am very sure that not many will know the reason.
Spring is the first of the four seasons. It is the season of renewal, where flowers bloom and all signs of life reemerge. The Chinese character 桃 of the word 桃花 (Peach Blossoms) has the Chinese character Wood on its left key radical, signifying the season of Spring. The right radical 兆 signifies the return of Spring and all things auspicious. Therefore, using Peach Blossoms to describe a man in the peak of his luck is acceptable and comprehensible.
If your mind remains a blank after my detailed explanation above, get hold of a stalk of Peach Blossom and you will be able to understand. If you do not get it, it means that your karmic obstacles are heavy. You should diligently engage in your spiritual practice until all the obstacles are cleared! Ha ha ha!
When all aspects of our life are going well, this is our period of good fortune. Why does this period of good luck decline? That is because you did not preserve and maintain it well. Just as the saying goes, "No flower can bloom for a hundred days", but that is talking about flowers. When it comes to the fortunes of man, it should be counted with a hundred years. A flower may not bloom for a hundred days but it at least flourishes for more than two seasons, so how can a man's prime luck duration lose out to that of a flower! If so, your destiny is really flawed. As we live in this world, we all need the Peach Blossom luck, without which we will struggle for our livelihoods.
Peach Blossoms are like the breath of Spring. They are like a hundred flowers vying in splendour during Summer. Lonely bachelors and bachelorettes are such because they lack the Peach Blossom luck. Your boss overlooks your talent, your colleagues are not supportive of you, your business has no customers, and if you are a monk, taking to the stage to expound the texts of Buddhism, the hall is almost desolate with barely an audience. All these are the result of missing Peach Blossoms in your destiny. When we observe these various domains in life, we became fully aware that everyone needs the Peach Blossoms indeed.
Dancing Peach Blossoms in the Spring breeze represents the momentum of good fortunes, the abundance of positive and auspicious energies, and life radiating at its peak. Such energies can be created in the Feng Shui of your own home. It can be invoked with your daily dressing and accessories. The problem lies in whether you have or understand this intricate knowledge.
We are all solely responsible for our own life. Whether you want to be radiant with happiness and flushed with success like the burst of Spring, or be like the falling leaves of autumn, melancholic and mournful, the choice remains yours. Even if you manage to find George Lam and Sally Yeh, they may not be willing or able to make the "choice" (a duet song by them) for you. Ha! Master Dai Hu? I absolutely can.

Leave a Comment