Detoxifying For A Blissful Life

美滿的人生在排毒

放眼這人世間,已有如山一般高的,排毒保健食品了。這意味著什麼?這意味著人們的健康,已亮起了緊急的紅燈,必需更積極的正視,及想方設法對治才行。相信人們或多或少,心靈深處會有不置可否的訊號,想有個百分百的答案,有關這些世面上所謂的保健食品,是否真的有效,而無副作用的,徹底清除,累積體內所有的「毒素」,健康清淨的度過生命中的每一天。
「健康」兩字有何玄機?
「健康」這兩個字,實已透露了我們要的健康,其實就在我們自己的掌握之中。這話怎麼說呢?大家稍安勿躁的,仔細看看「健康」的「健」與「康」字。現在的妳你,是否已看出箇中的玄機?「健」字部首爲人字旁,再來就是個建字。這是非常淺而易懂的說明了,人們的健康,本就應該由自己來建立起,而且是歲歲年年的建立起。因「康」字其實就是「庚」字也。我們要的健康,是可以不求人的。但,我們都必須得自動自發的,積極,謹慎、細心的注意,每時每刻放進嘴裡的食物。
皮膚不好、精神不佳,應從何器官下手?
肝及腎臟,乃人體內非常重要的器官。一般有便祕問題的人,皆因肝功能較差。臉上的暗瘡、身上皮膚等問題,也是肝毒無法排除的原故。一般精神不佳者,要多加調理腎。過鹹過甜的飲食習慣,都對我們的腎無益。吾,玳瑚師父,實實在在的告訴妳你,這大自然界本就「儲存」著無數的珍寶,供應給我們這些大地的孩子啊!而吾就是一位,懂得善用這大自然界的珍寶,來利益一切眾生的師父。
什麼保健食品最適合妳你?如何除去最深最久的毒?
坊間所有的保健食品,相信都有它們的保健用效。但,不一定妳你會買對、用對、食對。因爲,當中要絕對的符合,妳你八字所需,所欠缺的五行喜用神。這包括保健產品的出產地、出產公司、標記、成份等等,才算合乎使用。要不然,最終不祇不得要領,恐生新惡夢。「預防勝於治療」這句話,是非常有道理的。最大的毒素製造處,是我們的心靈深處。可惜到目前爲止,世上還是沒有如佛法般的,能夠直接清除,「久」留我們體內心靈深處的毒素。祝願大家早日有佛緣,美滿的人生在排毒。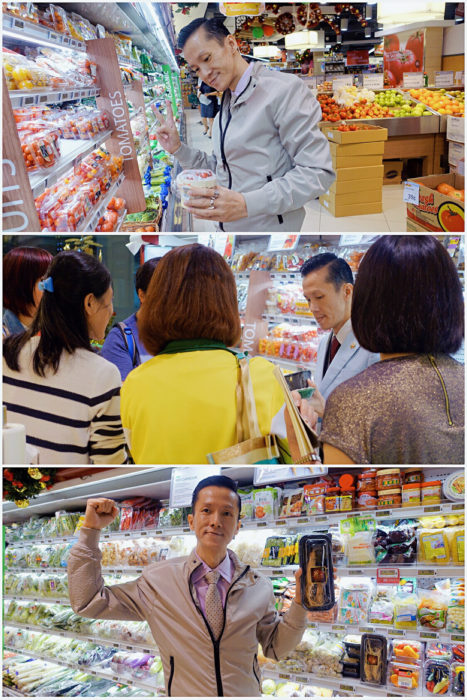 There is a mountain load of detox and health supplements in this world today. What does this signify? This only goes to show that the alarms are ringing for our health, and that we need to approach this issue with a serious view and think of ways to overcome it.
I believe most people have this desire deep inside them: to know with a full certainty if these health supplements are really effective, with no side effects, in cleansing the accumulated toxics in our bodies, so that we can live a pure lifestyle every day healthily.
The secret meaning of the Chinese characters: Health
The Chinese characters 「健康」, depicting good health, already symbolises that good health lies in our own hands. Why is that so? Patiently study each character with care. Are you able to solve the mystery in these characters? you will see that the character「健」is made of 「人」which symbolises man, and the character「建」which means to build. This easily explains that man ought to build up his own health, year after year, because the character 「康」originates from the character「庚」. We are responsible and capable of maintaining our own health. There is no need to ask others for help. However, we must be self-motivated, diligent, cautious and meticulous about what we put into our mouth at all times.
Which organs cause bad skin and poor vitality?
The liver and the kidneys are important organs in our bodies. Constipation is usually caused by a weak liver function while acne on the face and other skin issues are also symptoms of poor detoxification by the liver. If you are low in vitality, you need to tune your kidneys. Excessive intake of salt or sugar is not good for the kidneys. Master Dai Hu wants to share with you this truth: Mother Nature has stored many precious treasures for us, children of the Earth. And I am one who knows how to use these treasures to benefit all sentient beings.
How do you know which supplement is best for you, without testing them all?
There are plenty of health supplements out there with their own efficacy. However, you might not have bought and consume the correct ones based on the compatibility with your own Bazi. Factors to consider include the place of manufacture, name of manufacturer, the logo, ingredients, etc. The consequence of consuming the wrong type of supplement can be a nightmare. The phrase "Prevention is better than cure" is totally spot on.
How do you rid yourself of the toxics deeply buried inside you?
The greatest venom comes from deep inside our souls. It's a pity that there is no way, other than the Dharma, that can thoroughly cleanse the long buried venom deep in our spiritual self. I wish for everyone to have an affinity with the Dharma, and cleanse your self for a blissful life!

Leave a Comment