The Intriguing World of Chinese Metaphysics

神奇奧妙的玄學
文 / 林恩同 Written by: Miss Lim En Tong
對于玄學風水這些東西,我從來都祇是很随便的"有人說就聽,有人寫就看"而已。後來身邊有一些友人對這方面有點研究的,偶尔會提起聊一下,這才讓我對玄學風水這方面的興趣增加多一些。即便如此,卻也從来没刻意再去了解更多。
我人生最低潮時的一盞明燈
直到我人生最糟糕最低潮的那一段日子,让我無意間接触到玳瑚師父的臉書,我就開始閱讀師父全部的文章,關注他的臉書最新動态。以我那時候的狀况,我知道找師父肯定没有错,師父一定可以幫到我。终于,我鼓起勇氣撥电話給師父了。那一次安排見面,請師父幫我從改名字到批八字,了解自己的五行,讓我更清楚明白自己該做些什麼,以及怎麼做才不會在接下來的日子再走那么多的冤枉路。
讓我脫胎換骨的師父
經歷那一段痛苦的日子,我一直有一种想要把过去的自己给埋葬了的想法,在改了名字過後,再配合師父從我的八字給我的建議和提示,我也跟着進行。那之後的我,仿佛是一种脱胎换骨的感覺,無論内心或外在都有大大的改善與提昇,身邊的人看到我的時候都覺得很明显的改變,說我比以前更好。我很慶幸自己在很茫然無助的時候可以遇到師父,才讓我找到方向。也很感恩師父一直以来無私的教导,每一次的見面聊天,都讓我受益良多,尤其師父的神機妙算,总是令人感到歎爲觀止。
師父料事如神!
就在今年,我有一個很早之前就安排的旅遊行程。我記得師父在幫我看八字的時候有說過我什麼月份才適合去這個國家, 而我的行程並不是在那對的月份之內。就在出國之前的一次,跟師父通電話時提起,師父說我這一趟去會生病,要我多注意,然後也給我一些符合我八字的建議。果然,就如師父所預言的,這一個旅程,我真的感冒喉嚨痛,生病了。
在回來後那一個星期的某一天,我就夢見了師父,隔天我就想說打個電話給師父問看看,順便可以跟師父提到那個超准的生病預言。怎麼知道跟師父聊得興起卻忘了提那個夢,聊到一半的時候師父就問我,是不是有夢見他?天啊!怎麼那麼厲害?師父盡然也感應到我夢見他,這正是我打這通電話給師父要說的其中一件事,當時的我簡直對師父如此的功力感到激動不已。
能夠與師父結緣,是多麼難能可貴的一件事,有緣聽師父的佛法,更讓我們有增長福慧的機會。感恩這一年多來有師父的指引,才能夠有現在的我。願大家繼續加油,也祝福師父法喜充滿,法體安康。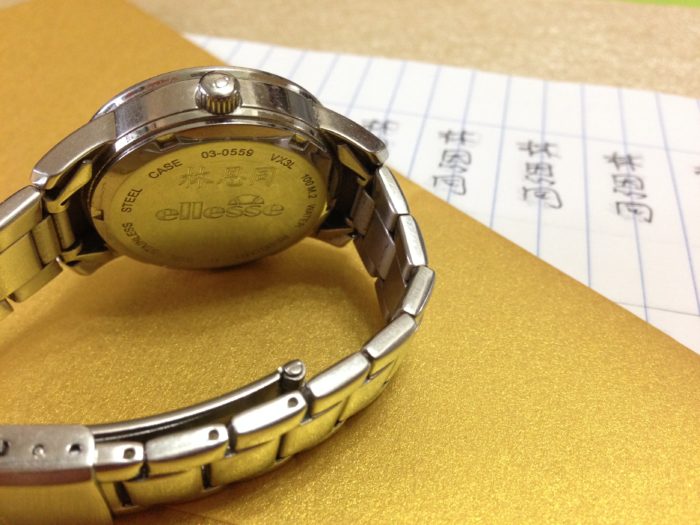 I always adopt an attitude of 'hearsay' when it comes to Chinese Metaphysics and Feng Shui. Later, some friends around me started to gain more knowledge in this subject matter, and we would talk about it sometimes. This piqued my interest in Feng Shui a little, but it still did not prompt me to understand more.
The beacon of light in my darkest days 
At least not until I hit the lowest point of my life. I went searching for answers, and stumbled upon the Facebook page of Master Dai Hu. I started reading all his articles, and followed his updates. I knew for sure that Master Dai Hu is the one who can help me. Finally, I mustered all my courage to call him to ask for an appointment. I sought his help to change my name and do a Bazi analysis for me. I wish to understand my own elemental traits and find clarity in my present and the future, and not trod on a path of regrets again.
The Master who gave me a new lease of life 
Having been through the torrid period of suffering, I had always wanted to just bury my past self. After I adopted the new name given by Master Dai Hu, coupled with implementing his advice from my Bazi analysis, it was as if I went through metamorphosis . I felt like a person reborn, both internally and externally. People around me saw and complimented on my change. I am so fortunate to have met Master Dai Hu in my times of desperation and despair. He helped me find my direction in life again. I am thankful for his selfless guidance. Every conversation we had gave me immense benefits. Master Dai Hu's divination are spot-on and always left me in awe.
Master Dai Hu's superb divination skills
I had some travel plans this year that has been prearranged, and I remembered an advice from Master Dai Hu during my Bazi analysis. He had told me about the suitable months for me to travel to this country. But my travel plans were scheduled in an unfavourable month. Still I went ahead with my travel schedule. In a phone conversation before my trip, Master Dai Hu warned me about the likelihood of falling ill, reminded me to take care of myself and gave me recommended precautions to take based on my Bazi. True enough, as he had predicted, I got a cold and sore throat during the trip.
One week after I returned from my trip, I dreamed of Master Dai Hu. Next day, I gave Shifu a call to talk to him about it and to let him know that his prediction about my illness during the trip came true. However, I forgotten about it as our conversation went on and on, when out of the blue, Master Dai Hu asked if I had dreamed of him! Oh my goodness, how could he be so accurate? At that point in time, I was totally in awe.
It is very rare and precious to have this affinity with Master Dai Hu, and to hear his Dharma teachings for the expansion of our wisdom and merits. I am grateful for his guidance the past year plus that I am able to become who I am today. I am cheering for every one of you, and I wish all of good health and Dharma bliss to Master Dai Hu.
Leave a Comment