A Lifetime Contract With Master Dai Hu Please!

我想和師父簽終生合約!
文 / 葉律希 女士  Written by Mdm Anne Yip
大概2006年或2007年時,我便從同事那裡,得知一位非常有玄學學識的高人,玳瑚師父。同事說這位師父能夠在我需要時協助我。當時的我礙於工作方面問題非常多,而沒想到我會需要師父的幫助。
我在2008年換工作,又再一次從另一位同事口中聽聞玳瑚師父的佳績。他說師父在這過去的幾年,大力幫助了他孩子的學業。當時,我欲想請玳瑚師父為我家勘察風水。那時後,師父不像現在有舉辦茶會或講座,所以沒機會親見見師父。我便一直拖延,直到2011年……
我終於在一個下午播電給玳瑚師父,不單單請師父勘察居家風水,也請他爲我們改名。這些都能改善我們一部份的命運。師父爲我們每一位家庭成員改名,並仔細地講解,良名配上自己的八字將會帶來的種種益處。
師父出馬,幼女腿痛即刻好,長女還得優異獎!
經過2011年第一次得到玳瑚師父的指點,我們家裡清除了很多雜物,特別是我之前擺在陽台,以磚塊砌成的室內瀑布。一直以來,我的幼女經常說她的大腿會無緣無故地疼痛。師父指出罪魁禍首就是那些磚塊。自從那些磚塊被除去後,幼女的問題一瞬間消失了,如奇蹟般啊!感謝玳瑚師父。
通過師父的指點,我孩子的學業成績,在接下來的幾年裡,節節上升。從孩子們帶的書包顏色到在書房溫書的桌位,師父都給於他專業的意見。之後,我孩子們在學校的表現都很好。我的長女還獲頒幾項,由本區議長頒發的,教育儲蓄優異獎呢!(請參考照片。)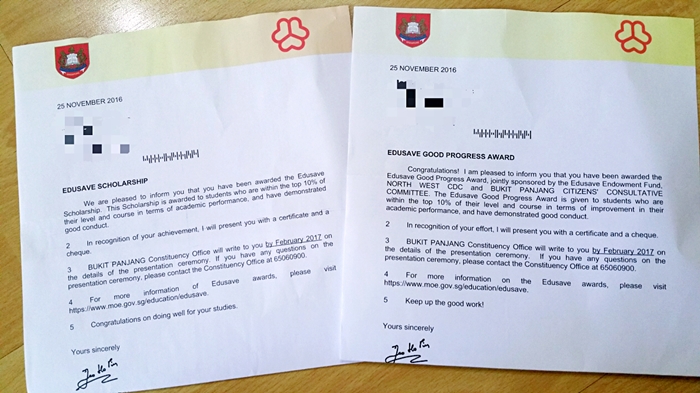 師父幫我家翁逃過一劫!
除了勘察我們的居家風水、改我們一家四口的名字和批八字,玳瑚師父猶如一名醫生,能夠在病人不吃藥、不開刀的情況下,給人醫病。
在今年的七月初,我先生因父親以結腸檢驗器驗出糞便裡有血跡,需在七月中做電腦斷層掃描,而請教了玳瑚師父。如果掃描的結果顯示有任何不妥,我家翁就必須做具有侵入性的結腸鏡檢查,進行進一步的分析。
聽到這番話後, 師父吩咐我們立即把我家翁的床單改為青色。我們便毫不猶豫地照著師父的指示去做。家翁之後在七月尾去做掃描,而掃描結果並無異樣,不需要接受結腸鏡檢查。這結腸鏡檢驗其實對一位88歲高齡的老翁是帶著高度風險的!真的非常感謝玳瑚師父!
我非常感恩師父這些年來,爲我們一家帶來的改善。令我更欣賞敬佩的是,師父不斷追尋真理的精神。師父是個虔誠的佛教徒,對於佛法博學精通。他從不浪費他生命的時間,努力地爲與他有緣的眾生灌溉佛法的法乳。這一點非常吸引我,促使我跟師父要求與他簽「終身合約」,因為趁仍是人身時,向他學習,能夠學習的,真的太多了!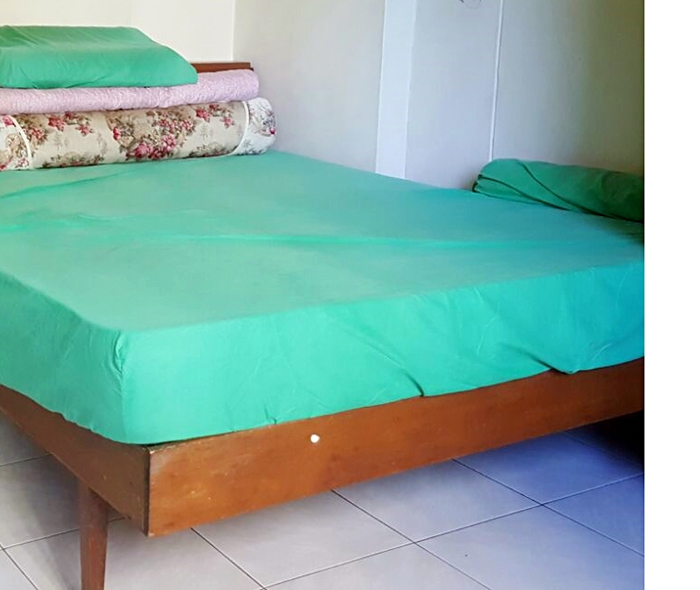 Back in 2006/7, I got to know from my colleague that there was this learned Metaphysics Master, Master Dai Hu, who could help me if I needed him. It did not occur to me that I would require his help then, as I was too occupied with the problems at hand due to work.
In 2008, I moved on to another job, once again thru my other colleague, the great works of Master Dai Hu resurfaced as he shared how Master had helped his family especially his children's' education for the past many years. I was tempted then to want to engage him for his help to review my house Feng Shui. There was no tea nor meal session like now that I could meet up with Master personally; I continue to procrastinate till 2011…
Finally, I made the first move and called Master one afternoon… Master Dai Hu did not only review our house Feng Shui but also helped us to make good our names. This will improve some percentage of our destiny. For every name change for my family members, Master Dai Hu would explain clearly what good the name would bring in complementing our Bazi.
Master Dai Hu healed my younger daughter of leg pain, and scored Edusave awards for my eldest daughter!
After the first consultation with Master in end 2011, we removed quite a fair bit of clutter from the house; of which the most significant were some water feature bricks placed in my balcony as decor. All the while, my younger girl would complain of pain in her thigh for no reason…Master told us these bricks were the cause of her pain! Since the disposal of these bricks, my younger girl's problem was resolved instantly like a miracle! Thank you Master Dai Hu.
For the following few years, my children's grades in school had been improving as Master would advise them on the colour of school bag to own and best position to adopt in the study room when revising for exams. Since then, my children did pretty well in school and the elder one had even received few Edusave awards presented by our constituent's mayor! (see attached evidence.)
My father-in-law had a health scare & Master Dai Hu helped him!
Other than reviewing our house Feng Shui, name change and Bazi, Master was like a doctor who can cure any illness without the need for oral medication nor operation.
Sometime in early July this year, my husband told Master that his dad found bloods strains in his stool (using the colorectal test kit) and needed to go for CT scan in mid July. Should there be further findings from the scan result, my father-in-law would have to undergo an invasive colonoscopy scan for further analysis.
After hearing this, Master advised us to quickly change my father-in-law's bedsheet to green colour! Without hesitation, we took Master's advice. In end July, the scan result reported that Dad's CT scan showed no anomaly and there is no requirement to undergo another round of colonoscopy scan (which can be high risk for an elder aged 88 to go through)! Thank you so very much to Master Dai Hu!
I am grateful to Master for the change in my house and the personal life advice that he has given us for these past years; but what is more astounding is Master's deep pursuit in Buddhism. He is a learned and devoted Buddhist, who would never waste any second of his life to impart the goodness of Buddhism to those he meets. This is one alluring force that prompts me to want to sign an eternal "contract" with him, as there is just so much to learn from him while we are still in a human life form!
Leave a Comment