Do Your Business With A Peace Of Mind

心安理得做事業

爲什麼我們應該認真地報稅繳稅?

這個問題妳你們有思考過嗎?

如果沒有,讓玳瑚師父來告訴妳你。

爲什麼要報稅,爲什麼要繳稅?

一、佛告訴我們要報答四重恩。這四重恩當中一個,就是國恩。

二、沒有國,哪有家。沒有家,哪有妳你我。

三、老實報稅是一種誠實。

妳你生在這個國土,運用這國土的資源來賺取妳你的生計,本來就應該繳稅。

我國的稅率已是全世界當中比較低的,妳你還要逃。那如果把妳你放在那些稅率高達幾十巴仙的國家,看妳你怎麼過日子。

四、這當中除了關係到誠實以外,還有關係到佛教五戒中的「偷盜」。這些在在都是因因果果。

我們做什麼事情,並不是吾告訴妳你不要告訴別人,就真的沒有人知。我們一日六時,從白天到黑夜,所做的,分秒都有神明在監察著,我們根本沒有頃刻是自由的。

就算妳你真的守口如瓶,沒有去舉報吾,但因果吾絕對是逃不過的。這當中又涉及到我們的家人。妳你本身的福德也會扣,會發現到妳你生意怎麼越做越差,生活的家計越來越難支撐等等。

爲什麼會有家道中落等等的問題?

因爲妳你曾經蓄意逃稅,不要繳稅。這個就是偷盜,不老實,沒有報國恩,沒有與國家一起共進退的心。

這些在在都有很多過失。

所以請妳你們再三地深思吾玳瑚師父這段話。如果妳你過去有逃稅的行爲,妳你說沒有人告訴過其嚴重性,但現在妳你讀到了,請妳你就馬上不要重蹈覆轍,以免未來的未來不堪設想。

㊗️福妳你們都能準時及時繳稅,安心地去做妳你們的事業,不用提心吊膽,一切皆圓滿。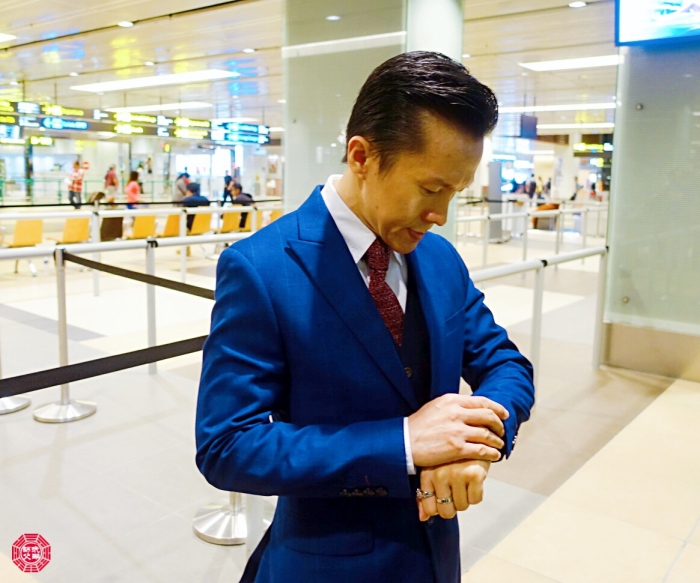 Why should we take a serious view when it comes to income tax filing and paying our taxes?
Have you ever considered this issue?
If you haven't, please hear what Master Dai Hu has to say on this.
Why do we have to file and pay our tax dues?
1. The Buddha expounded on the Four Debts of Gratitude, and one of it refers to the kindness of the nation that one should repay.
2. There is no home without a nation, and when there is no home, there will be no us.
3. When we file our tax truthfully, we are exemplifying the trait of honesty.
You are born in this land and have utilised its resources to make your living. It is only right to contribute taxes to the nation. The tax rates in this country are one of the lowest in the world, and yet some people tried to evade taxes. Imagine if you are living in other countries with higher tax rates!
4. Besides honesty, it also involves the precept of not stealing. Karma is always prevalent.
No matter what we do, it is not a simple matter of me asking you to keep mum and no one will find out.
Our every action and thought in every moment from dusk till dawn are monitored by the gods. No one is free from this.
Even if you kept mum and did not blow the whistle on my misdeed, the karma is already in motion and no one can escape from its clutches. Our family members will also be implicated. Your merits will greatly diminish and soon enough, you will encounter many difficulties such as maintaining the livelihood of the family and many obstacles in doing business etc.
Why are all these straitened circumstances happening to your family?
Because you had intentionally evaded taxes, which is really an act of stealing, dishonesty and failure to repay the kindness of your country. Neither do you have the heart to share the weal and woe with your motherland.
Therefore, please think thrice about my words. If you have committed such misdeed previously, and you protest that no one had told you of the karmic consequences, you have no excuse now after reading this article. Please do not continue with your ignorance before things go awry in the future.
Wishing everyone a happy time reporting your tax timely and accurately. Go forth in peace to excel in your career, with no fear, and all will be well.

Leave a Comment