The Law

定律

八苦爲生、老、病、死、求不得、愛別離、怨憎會及五陰熾盛苦。果真。大聖佛陀就是大聖佛陀,所言極是。嬰孩甚少出生時不哭的。她他們在娘胎裡「蓄勢待發」時,要適應娘胎中的世界,已不容易,時至「亮相」時,眼見又是一個陌生的世界,恐慌不已,應而放聲大哭,這是生時之苦。年邁體內五臟衰退,體外色也衰,這是老之苦。
病苦、死苦、愛別離苦
病是無年齡之分的。有些一出生,就身染或有頑疾。有些童年時,就已體弱多病。有些少年時期,就已花光父母的積蓄,因四處求醫也。有些青年就已未老先衰。有些壯年就發病,根本就不用等老來才與病相逢。難怪佛說病苦爲最苦。或許有人會說,死有何可怕,早死早好,一了百了。待死神響妳你招喚時,妳你才說死有何可怕吧!就算妳你真不怕死,但在病危之時,心知即將永告別親屬、眷屬,對於一般人而言,肯定有生離死別,也就是愛別離苦。
怨憎會苦、五陰熾盛苦
大多的人都希望,自己能碰遇情投意合的終生伴侶。又或者,交友及合作夥伴方面,也都希望有默契。但,很多時候是事與願違的。這就是怨憎會苦了。
五陰熾盛苦就是五蘊,色、受、想、行、識的禍患,最終所得的苦果。妳你若還沒走出這「紅塵」,妳你必定得經歷這八苦,而這八苦祇是統說,更多的苦皆由這八苦衍生出來。有慧根的人一聽,馬上就會起修行,跟著佛陀的腳步走,走出紅塵走入聖域,永斷生死苦惱,永處極樂無苦之佛國。若妳你認為自己無慧根的話,那就趕緊起修吧!現實世界裡,是修行的道場之一,更何況,「慧根」也是多世前修行而來,是多世積累的成果。
八苦如光明
祇看「外表」的,就是俗不可耐的凡夫俗子。較重視「內在」的,她他肯定是較有「內涵」的。從八苦衍生出來的更多苦,是世間的一種定律。但,具有「內涵」的人,她他反而感恩這定律。因爲,她他知道由八苦所衍生出來的更多苦,其實是一道又一道閃爍著的光明,驚醒我們;若我們一直迷戀這世間的種種,我們將永遠不能享受真正的幸福、快樂與美滿。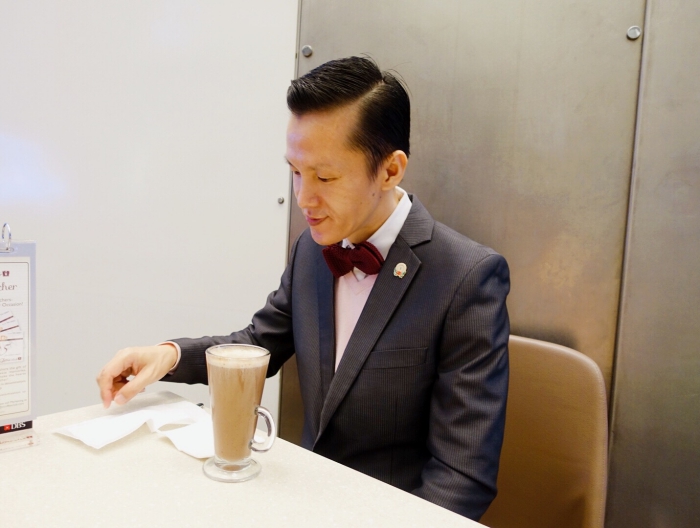 There are the Eight Universal Sufferings, as expounded by Lord Buddha. They are the sufferings of birth, aging, sickness, and death, separation from loved ones, encountering people or incidents whom one hates, being unable to obtain what one desires, and the five aggregates that constitute one's body and mind.
Indeed. The Great Sage Buddha is truly great, hitting the nail right on its head.
Sufferings of Birth and Aging
It's a rarity to find a baby who does not cry at the moment of birth. While the baby was still a fetus in the mother's womb awaiting birth, it has to adapt to the internal environment. That is already much difficulty for the fetus. Come the time to show himself to the world, it is a whole new different world he faced. Fear and panic set in and the baby will start wailing. This is the suffering at birth. As one ages, and the deterioration of the organs sets in, both external appearance and bodily functions slide. This is the suffering of aging.
Sufferings of Illness, Death & Separation From Loved Ones
No one is spared when illness struck, no matter your age. Some were born with crippling disease while some suffered poor health from childhood. There were some who, by the time they reached their teens, had depleted their parents' savings due to debilitating illnesses, while some young adults aged prematurely.
Some were in their prime when a crushing disease struck them. Who says you only get sick in your old age? It is no wonder the Buddha said that illness is the worst suffering. Some people might say there is no need to be afraid of death, the earlier the better, ending all woes, they said.
Well, wait till Death is staring right into your eyes! Even if you are brave enough to face death, the suffering process of being terminally ill, and knowing you are going to bid farewell to your family, is definitely heart wrenching for most. This is the suffering of separation from your loved ones.
Sufferings of Encounters You Dislike & Five Aggregates
The majority of people would wish to meet their dream lover for life. Or meet friends and partners of the same wavelength, hoping for good rapport. However, things don't often go as planned. This is the suffering of meeting people and incidents you dislike.
The sufferings of the Five Aggregates arising from the our attachment to the 5 Skandas, that are Form (Rupa), Sensation (Vedana), Perception (Sanna), Mental Formation (Sankhara) and Consciousness (Vijana). You are bound to experience the Eight Universal Sufferings if you are still bound to this illusory world. And these Eight sufferings are the generic roots where all other sufferings arise.
The Light From the Eight Sufferings
Upon hearing this, the ones with wisdom will immediately recognise this and begin their spiritual practice, following the footsteps of the Buddha, to find their way out of this world and into the Pure Land. There they will end all sufferings and6 enjoy eternal bliss.
If you think you are unwise, start your spiritual practice now. This world is one of the grounds for spiritual cultivation. Furthermore, the root of wisdom is also a culmination of your deeds and cultivation from many lives.
If you pass a judgement solely based on outer appearance, you are only a mere mortal. If you emphasise on inner qualities, then you could be a person of some substance. The Law dictates that much more sufferings will manifest from the Eight Sufferings.
However, a person of substance will instead be grateful for this Law, because he/she knows the sufferings produced by the Eight Sufferings is like one bright light after another, shining to awaken us from this stupor. If we continue to be mesmerised by worldly illusions, we will never enjoy true happiness, joy and bliss.

Leave a Comment